Premier Tucson Homes Newsletter August 2023
Tucson Market Update – Things To Know – Things To Do!

Welcome to the Premier Tucson Homes Newsletter August 2023

Tucson Homes Newsletter August 2023 –

Tucson Housing Market Pulse – June 2023 Results



Median and Average Sales Prices for single family homes moved up – Median Price Up 3.5% — Average Price Up 3.2% – from June 2022.
Active Listings at the end of May stood at 1,593, Down 13.4% from the prior year. That is a 1.8 month supply at the current sales rate.
Get the "rest of the story"………
With 3 digit temperatures during the day, outdoor activities may be a bit of a challenge. But here are two places to get cool and see some really cool stuff.
Kartchner Caverns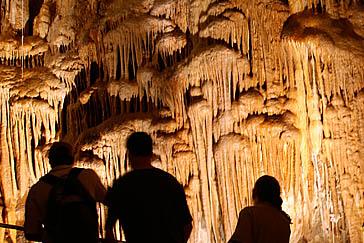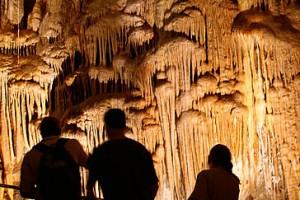 Kartchner Caverns is a limestone cave about an hour drive from Tucson, Arizona in nearby Benson. The cave is located in the Kartchner Caverns State Park.
It all began with a few drops of water. A shallow inland sea covered this area 330 million years ago. The water deposited sediment and fossils that hardened into limestone.
Then another 10-15 million years go by. During which the limestone and rock layers uplifted to form the Whetstone Mountains.When in these mountains caverns were formed.
Caverns with massive limestone caves that are home to many outstanding features. Remarkable minerals and formations as well as some winged friends —-bats.
Discovered in 1974, Kartchner Caverns remained a secret until 1988. That is the year it became an Arizona State Park.
For more details on this great day trip from Tucson take a quick read on Kartchner Caverns.
The Grand Canyon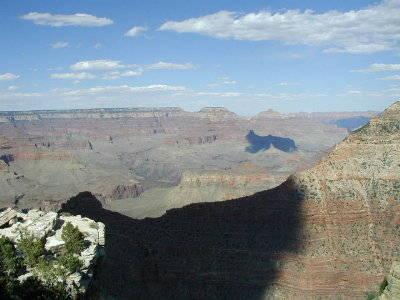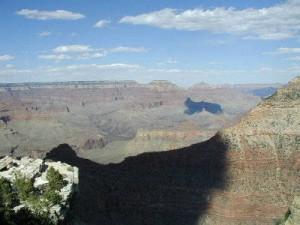 Another cool place to go on a hot summer day in Tucson is the Grand Canyon. OK, this is not a day trip. But given the elevation of 7,000 feet on the south rim it is a mile higher than Tucson, AZ. And that means cooler.
What can be said about the Grand Canyon? Its big, its unbelievable and it is one of the seven natural wonders of the world.
Another cool place to go on a hot summer day in Tucson is the Grand Canyon.
OK, this is not a day trip. Two to Three days will give you time to take in much the Grand Canyon has to offer.
But given the elevation of is 7,000 feet on the south rim it is a mile higher than Tucson, AZ. The elevation provides 10 to 15 degree cooler temperatures.
It is also a National Park and destination for hiking, rafting, and canyoneering. It can be crowded there as summer travelers from all over the world come to visit.
But there are several places less crowded on the south rim with amazing views. Watching a sunset on the rim is awsome! The sky turns from blue to orange to deep red.
It's impossible not to contemplate the time it took to form a canyon as massive and deep as this.
For more on the Grand Canyon just click and read…...Grand Canyon.
North's Italia At La Encantada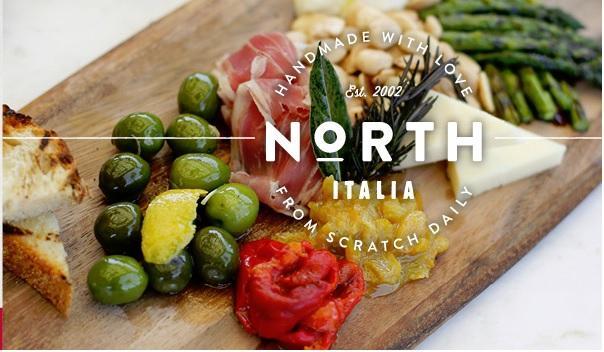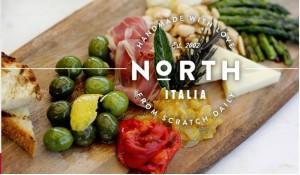 This is a Sam Fox concept restaurant that is a main stay dining experience at La Encantada in the foothills. Given the location, it is usually busy and service can be a bit slow. But the food is always good.
North does not disappoints and this North Tucson location is one of their best!
A bright interior with a welcoming bar, plus a beautiful patio, perfect for dining all year round. But it can be noisy.
Basically, it's a go to spot for a fun time with comfortable outdoor seating. Take a look at the details on North Italia.
Tucson Homes Newsletter August 2023 –

Gardening Tips
Same….Same
Water: Adjust the drip system to accommodate warming temps and monsoon season. Large established cacti and succulents will need supplemental watering if monsoon rains are scarce.
Fertilize: Trees, shrubs and vines using ammonium sulfate. Do NOT fertilize anything that goes dormant in winter.
Plant: Flowering bulbs, herbs, desert shrubs, cacti, euphorbia, agave, yucca, and palms.
Prune: All that went wild during the monsoon rains.
Check On Things: Watch for wilting leaves that don't recover overnight; adjust watering to eliminate stress. Remember to water plants in the morning. This time of year even the native plants need supplemental water if it's not raining.

What's Happening Around Tucson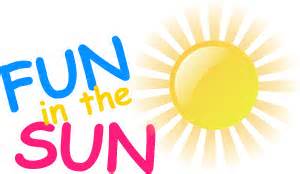 It is summer in Tucson and NO big events outside, but check out these sites to find something of interest…..
———-
As always, when we know, you will know what's "Going On In Tucson".
Are you thinking of Tucson AZ as a place to live or find that perfect winter retreat? We can help.
Sign UP to receive daily HOME TRACKER UPDATES - OR - Our Monthly NEWSLETTER. And get regular updates on the Real Estate Market and events in Tucson, AZ.
Questions about the Tucson Real Estate Market or Tucson Homes for Sale? Call Us - 520 940 4541 OR complete the - CONTACT FORM - and we will get right back to you!