Tucson Homes Newsletter December 2015 Real Estate Update
Latest Tucson Homes Newsletter December 2015 And Things to Do in Tucson AZ!
[quickshare]


Welcome to the Tucson Homes Newsletter December 2015



Tucson Homes Newsletter December 2015 – TUCSON MLS REPORT

| | |
| --- | --- |
| Tucson Housing Market for October 2015 showed sales and list price with a increased from the prior month of September. | |
Tucson Homes Newsletter December 2015 – Popular Community Sales Results

| | |
| --- | --- |
| We have put together a one minute video of popular Tucson communities with their sales results for Single Family Residence (SFR). Which one is your favorite? | |
Great Restaurant – Ben & Kim's Pick

| | |
| --- | --- |
| Tucson, AZ is lucky to have a number of GREAT restaurants that are locally owned. The Wild Garlic Grill is unique in that it was an old A & W drive-in. So if you're looking for ambiance, this might not be the place for you. Reservation is recommended, we don't think you'll be disappointed with their food. | |
Patagonia Lake Arizona – Boating & Fishing

| | |
| --- | --- |
| A lake that offers boating, fishing, camping, hiking, and swimming. What more would you want on a lazy afternoon? | |
Tucson Homes Newsletter December 2015 – Monterey Court

| | |
| --- | --- |
| It's a whole new meaning to entertainment. Off the Miracle Mile strip you'll find a fun location for entertainment. Guess what this place use to be in 1930? | |
Tucson Homes Newsletter December 2015 – House Cleaning Tips
Get the grime off your kitchen cabinets – Combine:

2 Gal Hot Water

2 T Dish Soap

1 C White Vinegar


Wash cabinets using above combination. Rinse using water. Finish by wiping the cabinets down with a small amount of lemon or orange oil (could use mineral oil too).

Tucson Homes Newsletter December 2015 – Gardening Tips
Water: Drip system should accommodate cooling temps. Make sure your citrus trees are getting enough water if they're bearing fruit.

Protect: Your cacti from frost using styrofoam cups. Also cover citrus trees (especially limes).


Harvest: Citrus before freezes only if more than several days of freezing is predicted.


Plant: Only if you have to.

What's Happening Around Tucson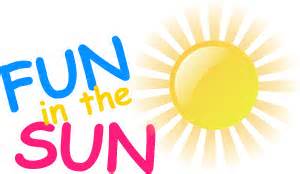 Art Fairs Around Tucson Communities


Marana – None
Tubac – None
Catalina – None
Green Valley – Art Festival Sahuarita Plaza on Jan 22 & 23
Tucson – La Encantada Fine Art Festival Jan 23 & 24. Also River Center Art Festival (Craycroft & River) Jan 30 & 31
Oro Valley – None
Around the State visit website

Every Saturday ~ Oro Valley Farmers Market

PLUS 2nd Saturday of the month (OCT-MAY) enjoy music, special speakers, and tours

10901 N Oracle Rd. (Steam Pump Ranch) Time: 9AM to 1PM

Every Saturday ~ Locomotive Saturdays

Learn about the steam locomotive and how the history of transportation changed the Old Pueblo through it's interactive museum.

414 N Toole Ave. Time: 10AM to 1PM

Every Tuesday ~ Green Valley Rec Center (GVR)

Location & schedule varies visit website

1st Sunday ~ Antique Fair
1st Sunday of the month both inside/out antiques, jewelry, and collectibles.Tanque Verde Elementary School (off Tanque Verde east of Soldier Trail) Time: 7AM – 1PM

2nd Thursdays ~ Oro Valley Concert Series

12155 N Oracle Rd. – Oro Valley Marketplace at the Century Theater Courtyard

Time: 6PM Visit the website for concert schedule.

2nd Saturdays ~ Downtown Tucson
Enjoy music, food, and activities for the whole family. Various children activities during day.

Congress St. between Stone Ave. & 5th Ave. Time: Music starts at 6:30PM Various venues ~ visit website

3rd Thursday ~ Oro Valley Community Center Concert Series

1055 N La Canada Dr. – 6:30PM – 8PM

Schedule varies – visit website

3rd Sunday ~ Antique Fair at Brandi Fenton Memorial Park

3rd Sunday of the month

3482 E. River Rd. – 9AM-3PM


Last Saturday Mountain Bike Ride ~ All year long
Location varies visit website

Tucson Speedway NASCAR Season

11955 S Harrison Rd.

Schedule varies

1020 E University Blvd.

Shows vary visit website

Oct 30th – Feb 20th ~ Arizona Icecat Hockey

260 S Church Ave.

Time: Varies visit website

Oct 18th – Apr 11th ~ Raptor In Flight ~ Sonora Desert Museum

2021 N Kinney Rd.

Times vary visit website

Jan 8th – Jan 10th ~ Arizona State Home Show


Tucson Convention Center – 260 S Church

Jan 20th – Feb 7th ~ Tucson Desert Song Festival


Location and times varies; visit website

Jan 23rd ~ Dillinger Days

Hotel Congress – 311 E Congress

Time: 10AM – 5PM

Jan 23rd – Jan 24th ~ La Encantada Art Festival

La Encantada Mall (NW corner of Sunrise & Campbell)

Time: 10AM – 5PM

Jan 30th – Feb 14th ~ Tucson Gem, Fossil, & Mineral Show


Shows through out the city


Location varies visit website

Jan 30th – Mar 30th ~Tucson Horse Races


Tucson Rilito Racetrack every Saturday & Sunday. Gates open at 10AM and Post Time is 1PM.

4502 N 1st Ave.

Feb 10th – Feb 14th ~ Tubac Festival of the Arts


Downtown Tubac

Feb 20th – Feb 28th Tucson Rodeo


Schedule varies – visit website



Sign UP to receive daily HOME TRACKER UPDATES - OR - Our Monthly NEWSLETTER. And get regular updates on the Real Estate Market and events in Tucson, AZ.

Questions about the Tucson Real Estate Market or Tucson Homes for Sale? Call Us - 520 940 4541 OR complete the - CONTACT FORM - and we will get right back to you!

Visit our Newsletter archives for topics from the Tucson Homes Newsletter past issues.