Tucson Turnaround In the Tucson Realty Review November 2013
Tips From The Tucson Realty Review November 2013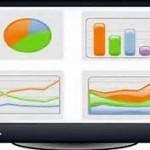 Tucson Realty Review provides highlights of the recent National Association of REALTORS®. Comments by NAR's chief economist suggests the Tucson region may be one of the nation's top "turnaround" housing markets in 2014.
Although cautious, Dr. Yun suggested Tucson as being a "market to watch" next year. Tucson Arizona is expected to see under lying changes in housing prices and inventory.
Nationwide, Yun suggested existing home sales will remain flat but prices will advance an average 6%. Other markets on the Tucson Realty review watch list include Denver, Seattle, Boise, Salt Lake City, Houston, Atlanta, Charlotte, Tampa and Naples Florida.
One of the major cautions was related to how the federal government will deal with the debt limit, budget crisis, and Affordable Care Act.
These broad economic factors could impede home sales if not addressed by congress. Additionally, buyers are likely to be motivated with steady job gains and the chance of more lenient lending activity.
By year-end 2014, rates of interest could reach 5.3% as federal government "tapering" plays out. Through 2015, economic growth will stay sluggish at roughly 2%.
Coming out of the recession, "real income did not catch up with increasing home prices," he said. "The buyer excitement that switched on 2 years ago is coming down."
Yun emphasized that inspite of the price gains over those two years, homes are still in a "extremely affordable" position. Nationwide, current home prices are at the fifth-best "affordability level" in forty years.
To ease inventory, additional new construction is needed to bring better balance to supply and demand. Increased supply will help to slow down price increases which subsequently, bring more possible buyers into the market.
"We've been through 2 years of good recovery, moving in the right direction," said Yun. "We still need jobs to get back to a normal economy."
For more on the Tucson Realty Review you can check out the Tucson MLS Statistics for November. Our Tucson Real Estate statistic archive provides lots of data on past months Tucson Housing markets.
This months Tucson Realty Review highlights some popular communities in the Tucson area include Oro Valley, Dove Mountain and the Catalina Foothills.
If you are moving to Tucson OR considering a potential retirement in Tucson Arizona, we can help!
Sign UP to receive daily HOME TRACKER UPDATES - OR - Our Monthly NEWSLETTER. And get regular updates on the Real Estate Market and events in Tucson, AZ.
Questions about the Tucson Real Estate Market or Tucson Homes for Sale? Call Us - 520 940 4541 OR complete the - CONTACT FORM - and we will get right back to you!