Find Homes in The Catalina Foothills School District 16
Find Homes In This North Tucson School District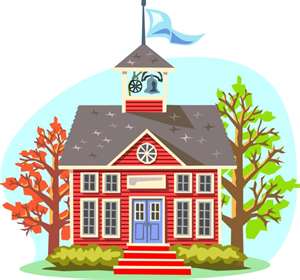 Catalina Foothills Schools opened its doors in 1931. Nine students and a teacher met in a garage. In 1939, developer John Murphey sold 2.2 acres to the CFSD Tucson. He stipulated that the land be used for a public school.
That summer, a two-room country school house was designed by Joseph T. Joesler. It was built by the Work Progress Administration. That original building is now the Murphey Administration Center.
Today, more than 5,000 students are enrolled in the seven schools that comprise CFSD.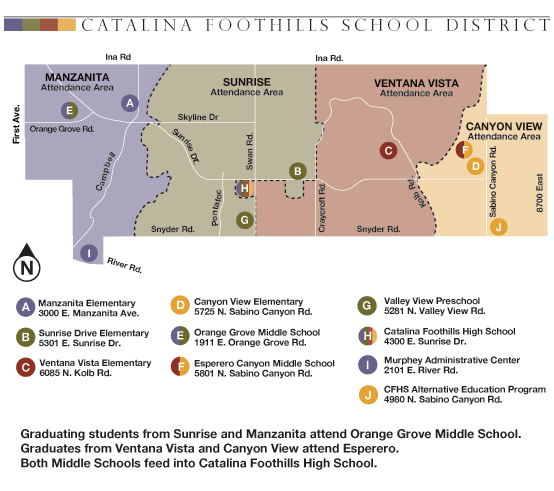 The District has proudly served Tucson families for more than 80 years.
Continuing a reputation for exemplary academic standards. Catalina Foothills School District is providing services to an ever-expanding group of children.
CFSD families experience a tradition of excellence in education. Catalina Foothills High School is consistently in the top performing high schools in Arizona and the United States.
Catalina Foothills School District – Our Mission
The mission of Catalina Foothills School District is to guarantee that each student achieves academic and personal excellence, becomes a lifelong learner and is a responsible citizen of the world, by engaging all students in meaningful programs which meet the highest educational and ethical standards within a caring, collaborative learning community.
District Beliefs
• Everyone has equal, inherent worth.
• Everyone has unique strengths, talents, and needs.
• The human capacity to learn is boundless.
• Individuals are responsible for their actions.
• Effort and perseverance are essential to achieve one's personal best.
• Educational excellence is achievable and worth the investment of time, effort, and money.
• Achieving educational excellence is the shared responsibility of the student, school, family, and community.
• Learning is a personal responsibility.
• Curiosity and exploration stimulate innovation and learning.
• A sense of belonging is essential for an individual's well-being.
• Everyone has a personal responsibility to contribute to the well-being of others.
• Honesty and acting with integrity are essential to a healthy community.
• Education expands opportunities and improves the human condition.
For more information on the Catalina Foothills School District visit the CFSD website.
Looking for Catalina Foothills Real Estate OR Searching for Homes In Tucson Arizona? We Can Help!
Sign UP to receive daily HOME TRACKER UPDATES - OR - Our Monthly NEWSLETTER. And get regular updates on the Real Estate Market and events in Tucson, AZ.
Questions about the Tucson Real Estate Market or Tucson Homes for Sale? Call Us - 520 940 4541 OR complete the - CONTACT FORM - and we will get right back to you!