Tucson Homes Newsletter February 2014 Real Estate Updates
Latest Tucson Homes Newsletter February 2014 With Things to Do in Tucson AZ!
Tucson Homes Newsletter February 2014 provides useful information for Tucson Home Buyers and Sellers.
Tucson Homes Newsletter February 2014 With Tucson MLS Statistics for January.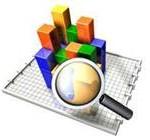 Tucson Housing Market Report For January 2014 saw the Tucson MLS results decline across the board. There were two notable exceptions.
The big exceptions were Homes Under Contract and New Listings. Homes under contract increased by almost 20%. New listings jumped a whopping 65%.
The increase in new MLS listings will provide Tucson home buyers more homes in Tucson AZ and the surrounding communities.
While the outlook for 2014 is very good, questions remain on lenders and job creation. 
<<<<<<<<<Read ON>>>>>>>>>>>
Rillito Park Racetrack has a rich in history with a five-eighths mile horse racing in Tucson AZ. Rillito Park is the birth place of Quarter-horse racing and the photo finish. The track offers Quarter-horse and Thoroughbred racing. On rare occasions Arabian horse racing is there.
Rillito Park is located on the banks of the Rillito River. Majestic Santa Catalina Mountain views are the backdrop from the grand stands. Horse racing at Rillito Park typically begins in early February and runs until the end of March.
Racing is on Saturday and Sunday and the Gates open at 11:00 AM. The first post time is 1:00 PM.
>>>>>>> Read More About Historic Rillito Park Racetrack >>>>>>>>>
Fannie Mae Offering Up To A 3.5% Closing Cost Assistance!
Fannie Mae is offering on their foreclosed properties during the "First Look" period (typically the first 20 days a property is listed) up to a 3.5% assistance in closing costs. We must submit your offer prior to March 31, 2014. Also, property must be a primary residence and close on or before May 31, 2014.
Give us a call for more information!
We're on Facebook!  If you'd like to get real estate information quickly, please click on the "f" below for Facebook, which will bring you to our Facebook page and click the thumbs-up "Like".
Moving to Tucson or considering a Tucson home in your future? We can Help!
Sign UP to receive daily HOME TRACKER UPDATES – OR – Our Monthly NEWSLETTER – OR – Tucson Real Estate INFORMATION. And get regular updates on the Real Estate Market and events in Tucson, AZ.
Questions about the Tucson Real Estate Market or Tucson Homes for Sale?
Call Us – 520 940 4541 OR complete the – CONTACT FORM – and we will get right back to you!
For past issues of the Tucson Homes Newsletter visit the Tucson Homes Newsletter Archives