Tucson Homes Newsletter January 2020 Real Estate Update
Latest Tucson News And Upcoming Things to Do in Tucson AZ!
Welcome to the Tucson Homes Newsletter



Tucson Homes Newsletter January 2020
Great Restaurant – Ben & Kim's Pick
Tucson, AZ is lucky to have a number of GREAT restaurants. Blanco Taco & Tequila serves a fresh baja style Mexican cuisine. This top pick restaurant has been around for a while, but it remains one of the best for fresh baja food and city views.

There are many reasons to live in Arizona. And last years winter weather in the mid-west and east coast are reminders. How bad will winter be this year, but we do know you don't shovel sunshine. What is your top reason to be living in Arizona?
Tucson Homes Newsletter January 2020 –

Gardening Tips
Water: Drip system should accommodate cooler to cold temps. Make sure your citrus trees are getting enough water if they're bearing fruit.
Protect: To keep cacti from frost using Styrofoam cups. Also cover citrus trees (especially limes).

Harvest: Citrus before freezes only if more than several days of freezing is predicted.
Tucson Homes Newsletter January 2020 –

What's Happening Around Tucson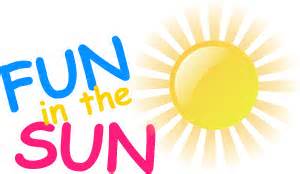 Tucson's International Gem, Fossil & Mineral Show
January 30 to February 15
Largest Gem & Mineral show in the nation with over 40 different location! Both Wholesale and retail.
For Times and More…. GO!
Sonoran Glass Art Show
Check out Tucson's only all glass art and supply show. The show features lamp-worked beads, jewelry, glass art tools and supplies and don't forget to check out some classes while you're there.
Where: 633 W. 18th St.
When:
– Wednesday and Thursday, Feb. 6-7, 10 a.m. to 6 p.m.
Friday, Feb. 8, 10 a.m. to 9:45 p.m.
Saturday, Feb. 9, 10 a.m. to 5 p.m.
Cost: Free to attend, but bring some money for shopping.
For More…….GO!
2020 Winter Meet at Rillito Park Racetrack
The 2020 Winter Meet will have 7 weekends of live racing. This year includes 14 live race days!
When: February 8 through March 22, 2020
**Gates open at 10 a.m. on race days
Where: Rillito Park
For More…….GO!
La Fiesta de los Vaqueros Tucson Rodeo
Watch bull riders, barrel riders, mutton bustin and more at the Celebration of Cowboys. The yearly event includes the Tucson Rodeo Parade.
When For The Rodeo: February 17-25
Where: Tucson Rodeo Grounds
For More…….GO!
Tucson Rodeo Parade
This colorful, exciting Parade is presented each year and keeps the spirit of the first Parade back in 1925. Now known to be the largest Non-Motorized Parade in the country,
When For The Rodeo Parade: February 22 at 9 a.m.
Where: begins at Park Avenue and Ajo Way.
For More…….GO!
Country Fest Tucson Rodeo Weekend
An event for all ages. Hear music by nine country singers, including locals.
Where: Tucson Expo Center, 3750 E. Irvington Rd.
When: Saturday, Feb. 24, noon to midnight.
Cost: $45-$250
For More…...GO!
So, these are the BIGGER events in February. But there are lots more.
For other Tucson Events ……. GET MORE
Conclusion
Thank you for visiting www.premiertucsonhomes.com! It's one of the top real estate websites in Tucson. Our clients say that, not us.
Our website provides information on communities and neighborhoods in the greater Tucson area. Want more? Give us a call – 520-940-4541. We are ready to answer your questions and help you get the information you are looking for.
We are a top Realtor duo in Tucson, AZ since 2002. Read our client testimonials. Give us a call. We look forward to making your home buying or selling a home an enjoyable experience for YOU!
Sign UP to receive daily HOME TRACKER UPDATES - OR - Our Monthly NEWSLETTER. And get regular updates on the Real Estate Market and events in Tucson, AZ.
Questions about the Tucson Real Estate Market or Tucson Homes for Sale? Call Us - 520 940 4541 OR complete the - CONTACT FORM - and we will get right back to you!
Here is a sneak peak at next months newsletter – February 20020 Newsletter