Premier Tucson Homes Newsletter June 2023
Tucson Market Update – Things To Know – Things To Do!

Welcome to the Premier Tucson Homes Newsletter June 2023

Tucson Homes Newsletter June 2023 –

Tucson Housing Market Update – April 2023 Results



Median and Average Sales Prices for single family homes moved up in April – Median Price Up 1.3% — Average Price Up 1.6% – from April 2022.
Active Listings at the end of February stood at 1,512, up 22% from the prior year. That is a 1.0 month supply at the current sales rate. If is worth noting that Active Listing were down 9.8% from the prior month. Get the "rest of the story"………
Gaslight Music Hall – Oro Valley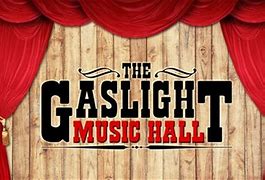 The Gaslight Music Hall is the spot for concerts, musicals, and entertainment! GMH helps make Oro Valley a great place to visit and wonderful place to live.
The Gaslight brings musical talent from across the country and right here in Tucson.
There are several different shows every week. Seating is comfortable, and food/drink service is very good. Yes, you can eat and drink during the show.
The food is basic stuff. Pizza, sandwiches, salads and, of course, deserts.
The ambiance, food & drinks will make this a super fun evening.
Check it out, it may be your next night out with family or friends….Gaslight Music Hall.
Casino Del Sol Golf, Lodging, Dining, Casino And More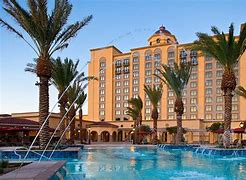 Casino Del Sol may be the perfect spot for a "Sta-cation" in Tucson, AZ. It is 15 minutes from downtown Tucson or the airport on West Valencia Road.
Some describe it as an oasis in the secluded mesquites of the high Sonoran Desert. The resort is a five-time recipient of a AAA Four-Diamond rating. Not to mention receiving the TripAdvisor's Certificate of Excellence.
Legalization of sports betting opened the door to Sportsbook. A spacious sports betting area with a full bar and food service.
Patrons see the action via jumbo flat screen televisions. You may not be at the event, but you won't miss a thing.
How about a day on the links. The Sewailo Golf Course awaits. It is a big boy course with unexpected wet penalty areas….aka water hazards.
Restaurants provide a eclectic array of cuisines. From Asian fusion to Mexican food and fine dining. And don't overlook Tucson's finest buffet.
So, if you are from out of town or planning a Sta-cation, check out more ……..Casino Del Sol
Fini's Landing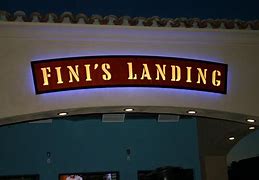 Fini's Landing is located on northwest corner of Swan and Sunrise.
The well stocked bar is boat-shaped complete with mast and sails. Fini's has 2 happy hours. One from 4-7 every weekday and late night happy hour 10-midnight every night.
The menu includes tacos, wings, oyster shooters, wells, wine, and draft beer. You can also take on the house beer – Beached Ale. It is a light drinkable Red Ale brewed by Tucson's own Barrio Brewing.
It a fun spot with a nautical theme and 11 TV's to watch sports. The place has a not going for it, so why don't you go…….To Fini's Landing.
Tucson Homes Newsletter June 2023 –

Gardening Tips
Water: Adjust the drip cycle with the monsoons.
Fertilize: Shrubs and citrus trees before the end of August.
Check On Things: Watch for wilting leaves that don't recover overnight; adjust watering to eliminate stress. Remember to water plants in the morning. This time of year even the native plants need supplemental water if it's not raining.

What's Happening Around Tucson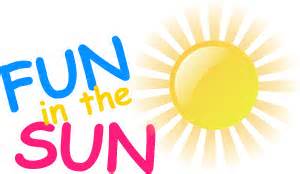 It about to be summer in Tucson and that means fewer ( ok, NO ) big events outside.
But check out these sites to find something of interest…..
Awesome Things To Do In Tucson …..Anytime!
———-
As always, when we know, you will know what's "Going On In Tucson".
Are you thinking of Tucson AZ as a place to live or find that perfect winter retreat? We can help.
Sign UP to receive daily HOME TRACKER UPDATES - OR - Our Monthly NEWSLETTER. And get regular updates on the Real Estate Market and events in Tucson, AZ.
Questions about the Tucson Real Estate Market or Tucson Homes for Sale? Call Us - 520 940 4541 OR complete the - CONTACT FORM - and we will get right back to you!