Tucson Homes Newsletter August 2019 Real Estate Updates
Latest News And Things to Do in Tucson AZ!

Welcome to the Tucson Homes Newsletter August 2019
This time of year, many hummingbirds pass through Tucson on their migratory path to Mexico and South America.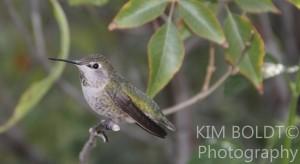 Their high-energy lifestyle compels hummingbirds to locate reliable food resources. Feeding on flowers puts hummingbirds at the mercy of the flowering seasons of the plants upon which they depend.
Hummingbirds solve this by being very mobile, and their movements are often shaped by the changing pattern of flower production over time.
In the western U.S., hummingbirds migrate through the lowlands in the spring and return by way of the mountains in the summer to track the intense blooming of annual plants in meadows—moving ever-higher up the mountain as the summer progresses.
Tucson Homes Newsletter August 2019

– Oro Valley, AZ – A Featured Community

Oro Valley, AZ – Oro Valley is situated in the western foothills of the Santa Catalina Mountains at the base of Pusch Ridge.

About 10 miles from downtown Tucson.


The Tortolita Mountains are located north of the town, and vistas of the Tucson valley are to the south.

The town occupies the middle Cañada del Oro Valley. Oro Valley hosts a large number of residents from around the US who maintain second or winter homes in the town.


Recognized as one of Americas safest suburbs, best place to raise a family, and a top place in America to start a business.


Watch the video I made and see the beauty of Oro Valley! Each quarter we'll feature a community around Tucson.
Tucson Homes Newsletter August 2019

– What is a FICO Score ~ New Changes Coming

The release of FICO 9 means big changes to how your credit score is determined. Here are 3 big changes and how they affect you (and your score).

FICO Score 9 (also known as FICO 9 and FICO 9.0) is the latest edition of the widely regarded credit scoring models.

It means good things for your credit score, although it is rolling out very slowly. It's widely available, but not yet being used by most lenders.

With FICO 9 comes three important changes to your credit report.
Tucson Homes Newsletter August 2019 – Tombstone, AZ – A Featured Town
OK Corral, Wyatt Earp, John Henry "Doc" Holliday, what movie do you remember most?
The town of Tombstone AZ means many things to many people.
For most, it creates images of gunfights, dusty streets,
Why was the town too tough to die?
Gardening Tips

Want spring flowers next year, plant your iris, freesia by bulbs. Best time to plant shrubs and Cacti too! With all the monsoons this season, time to trim the unruly plants.

Fertilize trees, shrubs and vines (not the ones that will go dormant in winter).

Always water before fertilizing. Temps will be dropping soon so adjust your watering.

Things To Do Around Tucson – September/October

It doesn't take our Tucson homes newsletter to tell you Tucson summer days are warm – OK hot! So here are somethings to do in cool places.
Visit Colossal Cave Mountain Park – Learn More
16721 E. Old Spanish Trail
Tour Kartchner Caverns State Park® – Learn More
Benson, AZ 85602
140 N Main Ave
Tour The Hanger Exhibits At The Pima Air And Space Museum – Learn More
6000 E Valencia Rd, Tucson, AZ
Visit The Arizona State Museum – Learn More
1013 E University Blvd, Tucson,
Head To Mt. Lemmon – Learn More
Conclusion
Well that's a wrap for this month issue of the "Boldt Buzzworthy News". Hope you liked it.
Thank you for visiting www.premiertucsonhomes.com! It's one of the top real estate websites in Tucson. Our clients say that, not us.
Our website provides information on communities and neighborhoods in the greater Tucson area. Want more? Give us a call – 520-940-4541. We are ready to answer your questions and help you get the information you are looking for.
We are a top Realtor duo in Tucson, AZ since 2002. Read our client testimonials. Give us a call. We look forward to making your home buying or selling a home an enjoyable experience for YOU!
Sign UP to receive daily HOME TRACKER UPDATES - OR - Our Monthly NEWSLETTER. And get regular updates on the Real Estate Market and events in Tucson, AZ.
Questions about the Tucson Real Estate Market or Tucson Homes for Sale? Call Us - 520 940 4541 OR complete the - CONTACT FORM - and we will get right back to you!