Pre-qualification vs Pre-approval In The Home Buying Process
Key Facts You Need To Know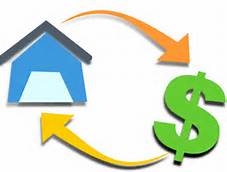 Pre-qualification vs Pre-approval are significantly different terms. Know what these terms mean BEFORE starting your Arizona home buying process.
Many first time buyers or individual who have not bought a home in some time do not know what these terms really mean.
Search Homes For Sale in Tucson Arizona
Or how having a pre-qualification vs pre-approval may effect their ability to buy a home in Tucson Arizona.
In today's mortgage environment every potential buyers needs to understand the meaning of pre-qualification vs pre-approval.
Pre-qualification vs Pre-approval Defined
Pre-qualification is the initial step in getting a mortgage. The potential mortgage lender wants to know the overall picture of your financial situation. Information a lender will want includes your income, assets and any debt.
Based on this information a lender will be able to provide an estimate of the mortgage a person will qualify for. The estimate is based on the information you have provided WITHOUT verification by the lender.
Therefore the "Pre-qualification" is just that. Pre-qualified means "without verification". An estimate of how much you could borrow BEFORE all of the financial information is submitted and verified.
In Arizona, a potential home buyer must submit a mortgage pre-qualification with their offer to purchase a home. It is REQUIRED.
Pre-approval is the next step in the mortgage lending process. This step usually completed after the purchase offer on a home has been accepted by the seller. Pre-approval ususally starts after an offer to purchase a home has been accepted by the seller.
The lender will require you to submit documents related to your income, assets and debt. The lender will "verify" that information. After the verification process the lender will confirm the your ability qualify for a loan. Additionally, the lender will indicate the amount of the mortgage they will lend to you.
Pre-qualification vs Pre-approval which is better?
When you are buying a home in Arizona must submit a Pre-qualification form with their offer to purchase a home. However, should the next step – preapproval – limit the mortgage amount required, the you may not be able to purchase the home you want.
Accordingly, having the Pre-approval BEFORE you start your home search is recommended. You will know exactly how much you can borrow and much you will need as a down payment.
This will also help the realtor you choose to work with. Knowing the amount you can afford will narrow the home search. This will help you to find and purchase your new home more quickly.
Final Comment
Submitting an offer that shows you are "PRE-APPROVED" will give the seller better assurance your offer is good and their home will be sold. Having a preapproval will put you in a stronger negotiating position!
Considering A Home In Tucson, AZ?
Are you thinking of buying a home in the greater Tucson area? Finding the right home can be a challenging process. But we can make the process much less stressful for you.
We have been Tucson Realtors since 2002. We know Tucson and the Tucson Real Estate market. As a top Realtor duo, we invest the time to understand your home buying interests and desires.
At our first meeting, we will review the current real estate market with you. Show you the market data and then walk you through the Arizona home buying process.
Why? We want you to know what to expect. And what to plan for.
Interested in new construction? We'll brief you on buying a new construction home. And what's unique about the process.
For us, you are not another real estate transaction. You are a client and, future friend. We strive to create a relationship that continues long after you move into your home. Review our profiles. Check out our backgrounds, education, and certifications.
We are here to help you "know what you need to know" to buy a home in Tucson, AZ. We provide you information on Tucson events, places to shop and restaurants. Our resources include contractors, electricians, and home services.
But most important, our professional service backgrounds mean we put you first!
Conclusion
Thank you for visiting www.premiertucsonhomes.com! It's one of the top real estate websites in Tucson. Our clients tell us that.
Our website provides information on communities and neighborhoods in the greater Tucson area. Want more? Give us a call – 520-940-4541. We are ready to answer your questions and help you get the information you are looking for.
We are a top Realtor duo in Tucson, AZ since 2002. Read our client testimonials. Give us a call. We look forward to making your home buying or selling experience enjoyable YOU!
Sign UP to receive daily HOME TRACKER UPDATES - OR - Our Monthly NEWSLETTER. And get regular updates on the Real Estate Market and events in Tucson, AZ.
Questions about the Tucson Real Estate Market or Tucson Homes for Sale? Call Us - 520 940 4541 OR complete the - CONTACT FORM - and we will get right back to you!