Tucson Homes Newsletter November 2020
Latest Tucson News And Things to Do in Tucson AZ!

Welcome to the Tucson Homes Newsletter November 2020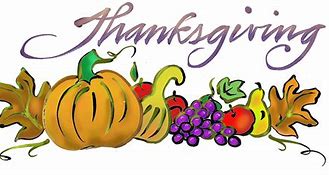 Turkey day is upon us and we hope your are able to gather with family and friends to celebrate. At least as best as possible within your acceptable COVID guidelines.
Tucson Housing Market Report –

October 2020
Active Listings continue at historic lows with only 1,516 single family homes on the market at the end of October. UP a mire 292 homes from September. That translates into a 1.3 month supply. OMG….. If you see it, like it, buy it …. FAST!

Arizona Or Florida ? –

12 Reasons To Live In Arizona
Arizona is at the top of many "where to be living" lists. Especially if you have been yearning to get away from from cold winter days?
Did you know Arizona has over 300 days of sunshine a year? Tucson boasts 340 days a year. That means there is almost never a rain out for any out door activity.
For retirees, living in Arizona means picking your perfect lifestyle community. Changes in topography and climate are dramatic through out Arizona. The southern Sonora Desert is hot and dry.
The higher elevations in the northern areas means cooler summer temperatures and winter snow.
Tucson Homes Newsletter November 2020

–

Get A Peak At The Cold War At The Titan Missile Museum
The Cold War era lasted for 44 years. From 1947 to 1991. The political strategy of the Cold War era was one of containment.
The containment strategy created an arms race. Both the U. S. and Russia expanded the number of nuclear weapons in service. As the stock-pile of nuclear weapons grew, the U.S. established the military concept of mutual assured destruction. Or MAD. Yes, it was a MAD idea.
During the period from 1961 to 1963, the government built 54 Titan II missile sites. The sites were in Arizona, Kansas, and Arkansas.
Top Pick For Unique Casual Dining –

Dante's Inferno
Opened in an old Shakey's Pizza place on East Grant Road in 2013. Dante's Fire made an impact on the Tucson restaurant with unique small plates and tantalizing entree selections.
Dante's Fire is a place you see on Triple-D. For Food Channel junkies, that's Diners, Drive-ins, and Dives. But Guy Fieri has missed this one.
And if he is smart, he will jump in his Camero and head for Tucson ASAP!
Oh, did I mention the cocktails? Unique and taste! Have you had a cucumber martini lately?
Helpful Tips At Home –

Cleaning Leather Furniture
First…..Remember this rule of thumb….Always follow the manufacturer's suggestion on cleaning.
Another thing to consider is what type of leather you have in order to clean the leather properly. Recently there was a Houzz article explaining the various leather types.
A safe route to clean your leather is add a mild neutral-pH nondetergent liquid soap (Neutrogena or Dove) to distilled water.
Clean using a white microfiber cloth.
Gardening Tips For The Fall



Water: Adjust drip system for winter season.
Frost Control: Place styrofoam cups on columnar cacti. Cover citrus trees on nights below freezing.
Harvest: Citrus before freezes only if more than several days of freezing predicted.
Plant: Salad greens.
What's Happening Around Tucson



Covid continues to cancel our annual events and special programs. So enjoy our mild winter weather with a walk, round of golf or bike ride. Restaurants are open for indoor dining, but call ahead for a reservation or "heads up" on their status.
Conclusion
Thank you for visiting www.premiertucsonhomes.com! It's one of the top real estate websites in Tucson. Our clients say that, not us.
Our website provides information on communities and neighborhoods in the greater Tucson area. Want more? Give us a call – 520-940-4541. We are ready to answer your questions and help you get the information you are looking for.
We are a top Realtor duo in Tucson, AZ since 2002. Read our client testimonials. Give us a call. We look forward to making your home buying or selling a home an enjoyable experience for YOU!
Sign UP to receive daily HOME TRACKER UPDATES - OR - Our Monthly NEWSLETTER. And get regular updates on the Real Estate Market and events in Tucson, AZ.
Questions about the Tucson Real Estate Market or Tucson Homes for Sale? Call Us - 520 940 4541 OR complete the - CONTACT FORM - and we will get right back to you!