Tucson Homes Newsletter June 2014 Real Estate Updates
Latest Tucson Homes Newsletter June 2014 With Things to Do in Tucson AZ!
[quickshare]
BOLD

t

BUZZWORTHY

NEWS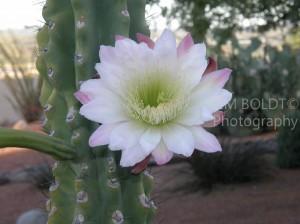 Tucson Homes Newsletter June 2014

–
In our opinion, June is the hottest month of the year and this month the temps came in high to prove our point. May's MLS results also heated up with increases in AVG Sales Price, Median Sales Price, and AVG List Price. Could the sun be shining on our sellers?
Tucson Homes Newsletter June 2014 – Tucson MLS Report – May
Read the full report:
For this months Single Family Residence (SFR) Housing Report go to the link and watch a video.
Tucson Homes Newsletter June 2014 –

Sabino Canyon
One of my favorite places in Tucson to enjoy the scenery, streams, and wildlife. You can be adventurous and hike the trails or sit back and enjoy the tram ride. Who do you think built the roads?
Tucson Homes Newsletter June 2014 –

Tucson Electric Power (TEP) Helps Their Customers with Trees
Tucson Electric Power (TEP) is helping their customer save energy by offering low-cost trees for their home. Want to help the environment and save money too?
Tucson Homes Newsletter June 2014 –

Monterey Homes in Stone Canyon
Had the pleasure of meeting with Jeff Grobstein the Regional President of Meritage Homes and Mark Barraza to discuss their new development opening in the gated community of Stone Canyon. Monterey Homes, a sister company of Meritage Homes will be the builder of these upscale homes. A total of 24 lots will have homes built on ranging from about 1/2 to 1 acre. We saw their floor plans, elevations, and flexible building options. All great and will please the most descriminating buyer! Want to take advantage of the presale and reserve one of these lots? Contact us for a private showing or additional information at 520-940-4541.
Tucson Homes Newsletter June 2014 –

VA Loan:
Did you know that VA financing has a special feature for their VA Home Loan program which allows the seller to contribute up to 4% of the sales price toward "seller concessions." These concessions can include payment of the VA Funding Fee, personal property such as TVs and microwaves, AND/OR pay off credit card balances or judgments on behalf of the buyer. That's right the seller can help eliminate the VA buyer's debt.
Gardening Tip:
Avoid heavy pruning during this month except for safety concerns. Fertilize your cactus and succulents this month. Use fertilizer specifically for cacti and succulents. Always water before applying any fertilizer. Prune back mature bougainvillea, lantana and hibiscus to stimulate blooms.
Tucson Homes Newsletter June 2014 –

What's Happening Around Tucson

:

Last Saturday Mountain Bike Ride ~ May 31st – All year long
Location varies. Visit their website.
Every Saturday – Oro Valley Farmers Market
Every Saturday PLUS 2nd Saturday of the month enjoy their music, special speaker & tours
10901 N. Oracle Rd. (Steam Pump Ranch)
Time: 9AM to 1PM
May 24th – August 23 rd ~ Summer Concert Series at Kief-Joshua Vineyards
Saturday night local singers every Saturday
370 Elgin Rd., Elgin
Time: 1 – 4PM