Tucson News For Tucson Home Buyers
 This Issue Of The Tucson News Highlights Things to Know & Things to Do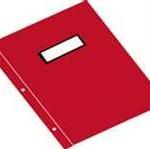 Tucson Newsletter provides timely and useful information for Tucson Home Buyers & Sellers.
Tucson news on home sales & Tucson real estate –
The TRUTH About the 3.8% Medicare Tax Impact on Real Estate:
There has been a lot of misleading information floating around these day about how the 3.8% Medicare Tax will impact the future sale of your real estate property. To understand the real truth, please watch this video presented by the National Association of Realtors as they explain how this tax may impact you.
3.8% Medicare Tax on Real Estate
Tucson News For Real Estate shows  – Strongest Annual Growth in Q3 since 2006:
According to the National Association of Realtors (NAR), the national median home price for existing SFR (single family residence) jumped 7.6% from 2011 to $186,100. That is the strongest year-over-year increase for any quarter since sc name="nl-idxreg-qs" in 2006 when the prices went up 9.4% of 2005.
Existing home sales rose 10.3% during Q3 and existing home inventory was down 20% from 2011. The chief economist of NAR, Mr. Yun, indicated that the combination of rising prices and tight inventory on quarterly basis indicates that the housing recovery is settling in. He also expects fairly normal appreciation patterns in 2013.
Tucson News – What Is Happening with New Tucson Home Builders?:
Another recovery in the housing market is new home sales. CNNMoney reported the pace of home building hit a four-year high in September, according to a separate government report. The year-over-year sales improvement in September reached 27.1%
Ben & I have noticed a definite increase in new construction. Many of the major builders are picking up subdivisions that were abandoned/foreclosed by the former builder after the decline of the 2005 real estate market.
An example of this is a subdivision in Oro Valley taken over by Meritage. They opened their site on 8-17 and in 3 months, they have sold 44 homes. That's astounding!
Eye on Housing reports from the peak of July 2005 to February 2011, new-home sales fell 80%. Since fall 2011 to today, new home sales increased 22%. The projection is 2013 will be a strong year for the new construction industry.
Remember that Ben & I can represent you with new construction; the builders welcome us! Also, builders use their OWN purchase contract and understanding that process can be daunting. Let us be YOsc name="premiertucsonhomesregistration" advocate during that process.
Tucson News Sees 
Appraisals Complicated by Low Inventory & Rising Home Prices:
NAR (National Association of Realtors) reported that one in three Realtors have experienced contract problems with home appraisals during the past three months.
Realtors surveyed reported that 15 percent had to renegotiate to a lower sales price due to a low appraisal amount, while 11 percent canceled the contract and another 9 percent reported contract delays due to low valuation.
Lenders want similar sales that have sold and closed within the prior 3 months. Lenders also ask the appraiser to look at current list prices of comparable homes to see if they were listed for less than was the case 3 months before. If so, this indicates a declining market; not a situation the seller wants to be in.
This is a challenging time for both the appraiser and the seller.
Tucson News On Tucson Activities 
Now through December – Please Support the

Performing Arts
We have wonderful performances coming to Tucson. Examples are:
Cirque de Soleil Dralion
Celtic Woman – A Christmas Symphony
We're now on Facebook!   If you'd like to get real estate information quickly, please click on the "f" below for Facebook, which will bring you to our Facebook page and click the thumbs-up "Like".
Check out the Tucson Housing Report for October 2012
If you have questions about Tucson Homes, the Tucson Real Estate market or want to talk about your real estate objectives, give us a call OR complete and submit this CONTACT FORM