Tucson Homes Newsletter January 2022

Quick Market Update – Interesting Topics – And Upcoming Events In Tucson AZ!

Welcome to the Tucson Homes Newsletter January 2022

Tucson Homes Newsletter –

December 2021 Housing Market Update



Arizona In Top 5 Destinations To Move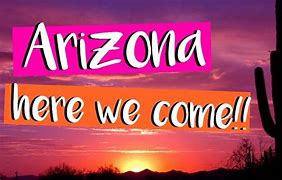 Data from thousands of U-Haul customers making One-Way moves shows that Arizona is one of the 5 top destinations people are moving too.
Over two million one-way U-Haul truck customer transactions in both 2020 and 2021 identifies Texas, Florida, Tennessee, South Carolina and Arizona were top destinations.
The influx of people is one of the reasons home sales and prices are up…..way up.
But where are they coming from? Hmmmm?
What is your guess?
To get the facts CLICK on ……LEARN MORE!
Down Home Cooking At Bubb's Grub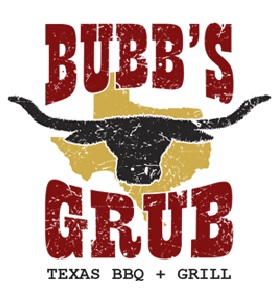 If you happen to be from Milwaukee, Wisconsin the name "Kuglitsch" meant bowling. Anyone that owned a bowling ball between the 1920's to the early 2000's knew them.
In the 1980s they also started a thriving catering business. And Dan Kuglitsch ran it with great success. But decided to leave Wisconsin and head for Texas. There he won a Top BBQ contest with his "secret sauce".
Around 2004, Dan decided he needed a change and headed to Tucson, AZ. He bought the Hitching Post restaurant in Catalina and opened under the big new sign – Bubb's Grub Texas BBQ.
Oh, and kept one of Wisconsin's tradition. The Friday night fish fry.
This is a great place for lunch or dinner. On Sundays during football season its a gathering spot for Packer fans. Want to know more……GO!
Best Places To Live In Arizona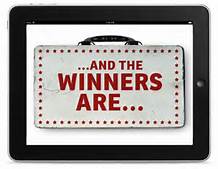 With lots of people moving to Arizona, a big question is what is the best place to Live In Arizona?
And, like many questions, the answer is it depends. Arizona is a BIG state with dramatic topography. From Flagstaff in the north where is snows….alot to the Tucson and Sonoran Desert in the south.
BestCities.org ranked Tucson THE Best Small City in the Continental United States and we agree.
But if you want to know more about what Arizona has to offer……START HERE!
Gardening Tips For The Winter Months



Water: Watering outside plants during this time should be kept to a minimum since this is their dormant period. Do not water cactus or succulents before frosts. Also watch for signs of fungus where things may become too wet.
Protect: December/January is a rainy period and are typically our coldest months so watch for freezing. Use styro foam cups on columnar cacti to prevent freezing. Cover citrus trees and plants on freezing nights. Lime trees and bougainvillea are especially vulnerable.
Harvest: Only harvest your citrus if several days of freezing are predicted. Cool weather is when you harvest citrus. Keep in mind the longer the fruit stays on the tree, you get the reward of sweeter fruit.
Rule of thumb, tangerines ripen first, then navel oranges, tangelos, lemons, and limes last. Wait until April to cut back frost damaged citrus, bougainvillea and lantana. Great time to remove mistletoe from mesquite trees.
What's Happening Around Tucson



Tucson Gem, Mineral and Fossil Show, January 26 – February 14, 2022
Ballet Tucson's Winter Concert, January 28 – 30, 2022
La Encantada Fine Art Festival, January 29 – 30, 2022
Annual Superior Home Tour and Antique Show, January 29-30, 2022
American Indian Exposition, Jan 30-Feb 14, 2022
Tucson Desert Song Festival, January – March, 2022
Tubac Festival of Arts, Feb. 5-9, 10 a.m. to 5 p.m.

Off the Vine Arizona Wine Festival, Feb. 15, 11 a.m. to 6 p.m.
Fourth Avenue White Elephant Sale, Feb. 16, 10 a.m. to 3 p.m
The Annual Arizona Home Show, Feb 18-20, 2022, Tucson
——-
Want MORE?…….Take a LOOK

Are you thinking of Tucson AZ as a place to live or find that perfect winter retreat? We can help.
Sign UP to receive daily HOME TRACKER UPDATES - OR - Our Monthly NEWSLETTER. And get regular updates on the Real Estate Market and events in Tucson, AZ.
Questions about the Tucson Real Estate Market or Tucson Homes for Sale? Call Us - 520 940 4541 OR complete the - CONTACT FORM - and we will get right back to you!