Tucson Homes Newsletter June 2022 Real Estate Update
Latest News And Things to Do in Tucson AZ!

Welcome to the Tucson Homes Newsletter June 2022

Tucson Homes Newsletter June 2022 –

Tucson Housing Market Update – April 2022



Once again, both Average and Median Sales Prices for single family homes increased in April 2022 – 12.9 % and 17.1 % respectively.
Active Listings increased a bit to 990 single family homes on the market at the end of April. That translates into a 0.8 month supply.
Diners Drive Ins And Dives And Tucson AZ
Did you know Diners Drive In and Dives visited Tucson? It was a few years ago in 2018.
Guy Fieri visited 6 restaurants and they all made the show. If you missed the shows during 2018 we have good news. All six restaurants are in business and continuing to serve Tucson customers.
An interesting aspect of the six restaurants selected is that none of them are serving traditional Mexican cuisine. Are your taste buds wanting more?
Take a dive into the six restaurants and what their menu looks like.
Answers To Mortgage Questions
Interest rates have been going up making home buying a bit more expensive, but home values continue to rise. But is it still a good time to buy a home?
No matter what interests rates are, one should understand the mortgage loan process and get their questions answered before taking the plunge buying a home.
Start getting answers to your mortgage questions —-HERE!
Take A Summer Break At Roosevelt Lake
June is the beginning of summer in southern Arizona. That means hot days and warm nights. A question frequently asked during the summer months is where can we get a water fix?
The answer that question may depend on how big of a boat you have. If you have a power boat, them you need to consider Theodore Roosevelt Lake.
Theodore Roosevelt Lake is one of four lakes created on the Salt River northeast of Phoenix. The completion of the Roosevelt Dam in 1911 created the Roosevelt Lake. The other three lakes are Saguaro Lake, Apache Lake and Canyon Lake.
Roosevelt Dam and Roosevelt Lake achieved a multi purpose goal. First, flood control. The dam allowed people to control the frequent flooding of the Salt River.
Intended or not, it also became and is today a great "water fix" in the summer for the residents of southern Arizona.
Tucson Homes Newsletter June 2022 –

Gardening Tips
Water: Adjust the drip cycle with the monsoons.
Fertilize: Shrubs and citrus trees before the end of August.
Observe: Watch for wilting leaves that don't recover overnight; adjust watering to eliminate stress. Remember to water plants in the morning. This time of year even the native plants need supplemental water if it's not raining.
Protect: We're into our hottest season. Cover citrus trunks to prevent sunburn damage. Drape sensitive plants with shade cloth to protect from sun damage.

What's Happening Around Tucson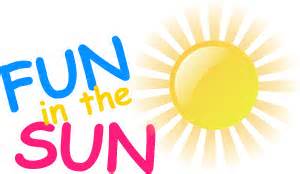 Summer is HERE! That means all the BIG events are planing for 2023.
But there are still lots of things to do in Tucson, just more of them are indoors or in the evening.
Check out these helpful websites to find something of interest for you and your family.
48 Things To Do In Tucson When Its Hot
25 Things To Do With Kids In Tucson This Summer
Cool Things To Do in Summer In Tucson and Southern Arizona!
Desert Chica
_______________________________________
As always, when we know, you will know what's "Going On In Tucson".
Are you thinking of Tucson AZ as a place to live or find that perfect winter retreat? We can help.
Sign UP to receive daily HOME TRACKER UPDATES - OR - Our Monthly NEWSLETTER. And get regular updates on the Real Estate Market and events in Tucson, AZ.
Questions about the Tucson Real Estate Market or Tucson Homes for Sale? Call Us - 520 940 4541 OR complete the - CONTACT FORM - and we will get right back to you!
Here is a sneak peak at our next newsletter – July 2022 Newsletter