Tucson Homes Newsletter January 2014 Real Estate Updates
Latest Tucson Homes Newsletter January 2014 With Things to Know And Things to Do!
Tucson Homes Newsletter January 2014 provides timely and useful information for Tucson Home Buyers & Sellers.
Tucson Housing Market Report – December 2013 Tucson MLS Statistics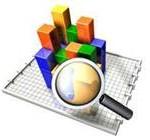 Tucson Housing Market Report – December 2013 Total Sales Volume increased by 17.39% from November. Year over year Sales Volume increased by a whopping 21.83%. Overall, the 2013 Tucson Housing Market has delivered a strong performance.
One of the big unknowns for 2014 performance will be "what effect will the Dodd-Frank legislation have on lenders". <<<<<<<<<Read ON>>>>>>>>>>>
Southwest Decor for The Master Bedroom
Southwest decor for the master bedroom. A master bedroom is the most personalized area in a house. So what colors can be used in a Southwest Decor and provide a relaxing master bedroom area? Let the colors you love provide your Arizona interior design. However, here are a few guidelines to keep in mind in your bedroom decorating ideas.
Today's master bedroom suites tend to be typically larger than the other bedrooms in a home. The extra space will make moast southwest decorating ideas easier. Space maeans the bedroom decorating ideas can use more color options. Using multiple color combinations and layers will create a distinctive Arizona home with a personal look.
Master bedrooms with an on suite and a sitting area give you lots of space. A useful tip from Tucson interior designers <<<<<<<<<< Learn More >>>>>>>>>
Airplane Graveyard Is The Military Aircraft Boneyard in Tucson AZ
The Airplane Graveyard in Tucson AZ is unbelievable. For aviation buffs, there's nothing like the sight of hundreds of derelict airplanes roasting in the desert sun.
The Tucson Arizona desert sun is exactly why the 309th Aerospace Maintenance and Regeneration Group is in Tucson Arizona. The dry and arid environment helps protect the aircraft. AMARC stands for the Aerospace Maintenance And Regeneration Center.
This airplane graveyard is a combined service facility and maintained by the US Air Force Material Command.
The airplane graveyard is just south of downtown Tucson Arizona. Most often called The Boneyard <<<<<<<<<<<Read The Rest of The Story>>>>>>>>>>
For other aircraft it is the last st
A Mountain – Its History and More
A Mountain sits just west of the I-10 Freeway near downtown Tucson. The former name of A Mountain was actually Sentinal Mountain. That name was derived from its use as a look out point by the Spanish in the late 1700's.
That changed in 1915. Followers of the University of Arizona football team whitewashed a large "A" on it to celebrate a victory over Pomona college. From that frivalous event a tradition was born. Each year <<<<<<< There's More On "A" Mountain>>>>>>>>>>
We're on Facebook!
If you'd like to get real estate information quickly, please click on the "f" below for Facebook, which will bring you to our Facebook page and click the thumbs-up "Like".
Moving to Tucson or considering a Tucson homes for your future? We can Help!
Sign UP to receive daily HOME TRACKER UPDATES – OR – Our Monthly NEWSLETTER – OR – Tucson Real Estate INFORMATION. And get regular updates on the Real Estate Market and events in Tucson, AZ.
Tucson Homes Newsletter January 2014
was last modified:
June 17th, 2015
by
Questions about the Tucson Real Estate Market or Tucson Homes for Sale?
Call Us – 520 940 4541 OR complete the – CONTACT FORM – and we will get right back to you!
Tucson Homes Newsletter January 2014
was last modified:
June 17th, 2015
by
For past issues of the Tucson Homes Newsletter visit the Tucson Homes Newsletter Archive.
Tucson Homes Newsletter January 2014
was last modified:
June 17th, 2015
by