Cox Communication Tucson AZ
Cable, High Speed Internet And Tucson Phone Service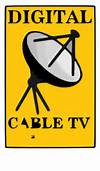 Cox Communication Tucson provides service to select areas of Tucson AZ. Coverage includes the North and Northeast areas. Cox Communication offers cable TV, high speed internet and phone services.
As with all cable TV providers there are various service "Bundles" to choose from. Cox offers some promotions and "deals". So ask what the latest promo is and choose the services you need.
Bundled services may reduce your monthly bill. But always consider how you will use the services.
A call to Cox Communication Tucson is all you need to do to set up an account.  Their support services will schedule a time to come to your home.
To schedule service call 7 to 10 days ahead of time.
If you want face time with a person, go to a Cox store Tucson. There are two official locations. Also, a few third party stores that will sell the Cox Communication Tucson services. Most of the official Cox stores in Tucson Az accept Cox Cable bill payments.
There are two official Cox Communication stores in Tucson AZ
Cox Digital Store – Tucson AZ
5441 E Broadway Blvd
Tucson, AZ 85711 – Map
Cox Digital Store – Tucson AZ
1610 W Valencia Rd #104
Tucson, AZ 85746 – Map
Visit the Coxcable.com home page for more information. To read reviews on Cox Communication… GO
The Cox Digital Store at 5441 E Broadway Blvd will be demonstrating Cox3D service of the Masters Golf Tournament. This will be during normal business hours.
The general Cox Communication Tucson Phone number is
877-498-6363
Considering Tucson as a place to live or want to find that winter get away? Or how about a Tucson luxury home? We can help!
Sign UP to receive daily HOME TRACKER UPDATES - OR - Our Monthly NEWSLETTER. And get regular updates on the Real Estate Market and events in Tucson, AZ.
Questions about the Tucson Real Estate Market or Tucson Homes for Sale? Call Us - 520 940 4541 OR complete the - CONTACT FORM - and we will get right back to you!
Return to the Tucson Utilities Contacts page.