See All Tucson Condos And Tucson Townhouses 
Easy MLS Search For Tucson Condos Townhouses & Patio Homes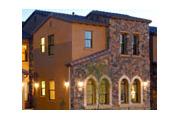 Tucson Condos & Townhomes have experienced a boom. Since 2005, developers have been converting apartments to Tucson Condos & Townhomes. This has created more opportunities to own a winter home in Tucson.   There are also opportunities to rent out a property when not in use.
Tucson condos & Townhouses are frequently found in Central Tucson. Being near the University of Arizona provides student rentals. For parents, there is opportunity to turn those monthly rent payments into a return on investment. With the "right" purchase, that might just pay for your student's college degree when sold.
Review Tucson Condos, Townhouses & Patio Homes For Sale

Under $200,000                     $200,000 to $400,000                  Over $400,000
The University of Arizona opened its doors in 1891.  The University of Arizona had become a reality and Tucson was proud of it.
Thirty-two students enrolled for the first semester but only six were admitted to the freshman class.  The rest went to a specially established prep school.  The problem was there were no high schools in the territory.   It took seventeen years for university students to outnumber those in the prep classes.   The University maintained the preparatory classes for twenty-three years.
Today, the campus has about 180 buildings on its 380-acre campus in Tucson.  On the academic front, the University of Arizona has numerous well-respected programs ranging from engineering to photography.  The university is a member of the Association of American Universities because of its strengths in research and education.
Looking for Tucson townhouses OR other Tucson AZ Real Estate? We Can Help!
Sign UP to receive daily HOME TRACKER UPDATES – OR – Our Monthly NEWSLETTER – OR – Tucson Real Estate INFORMATION. And get regular updates on the Real Estate Market and events in Tucson, AZ.
Tucson Condos Townhouses
was last modified:
November 17th, 2015
by
Questions about the Tucson Real Estate Market, Tucson Homes or Tucson Condos & Townhomes for Sale? Call Us 866 316 5575 OR complete the CONTACT FORM and we will get right back to you!
Tucson Condos Townhouses
was last modified:
November 17th, 2015
by