Charro Steak Easily The Best Downtown Steakhouse
The Flores Family Adds To Their El Charro Brand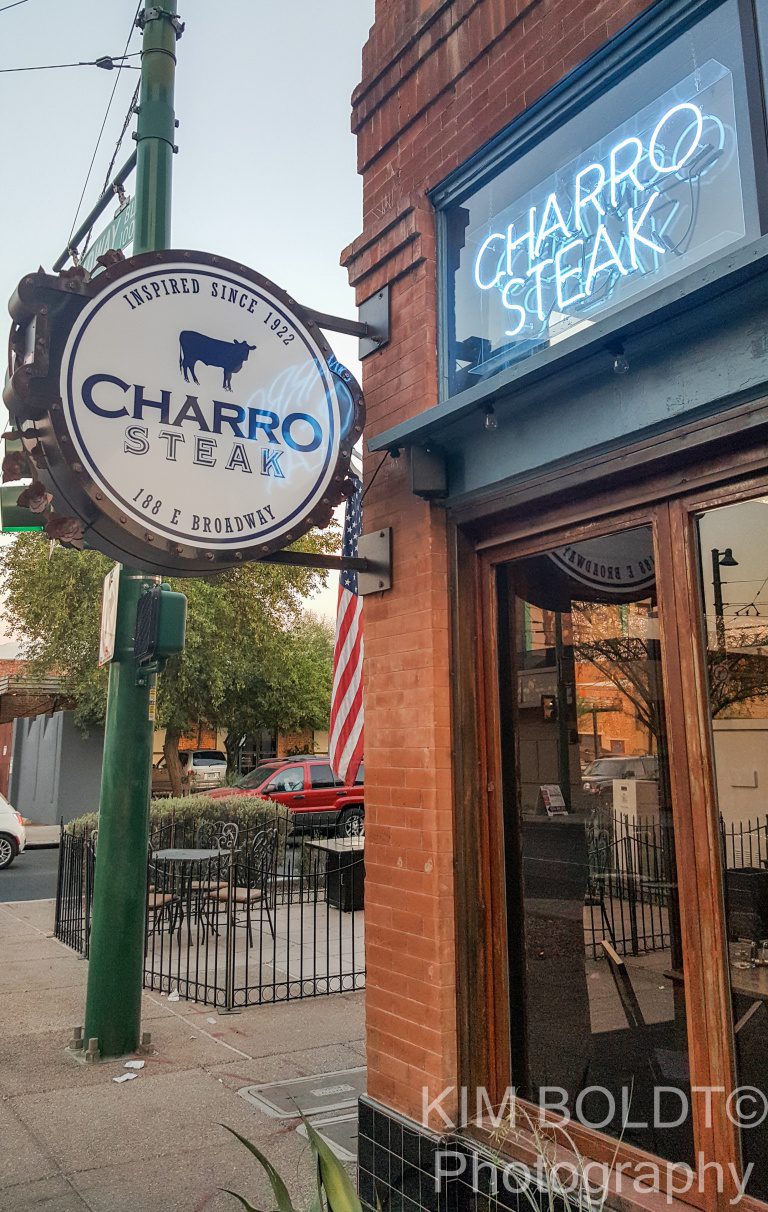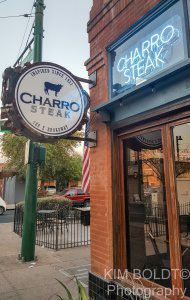 Charro Steak brings Native American-inspired Barrio Cuisine in downtown Tucson. Located at 188 E. Broadway Blvd. Right on the Corner Of Broadway and S. 5th Street. Charro Steak is a new endeavor of the Flores family.
This new Flores family restaurant is in the center of the downtown Tucson revitalization. Across the street, AC Hotels by Marriot is under construction and forecast to open in the fall of 2017.
The Flores family has been in the Tucson restaurant business since 1922. Their first restaurant, El Charro Cafe is at 311 N. Court Avenue. It is the oldest Mexican restaurant in the United States that has been continuously operated by the same family.
In October 2008, it was Gourmet Magazine named it "One of America's 21 Most Legendary Restaurants".
But Now Let Us Talk About Charro Steak!
Charro Steak opened April 6, 2016, in the historic Julian Drew Building. It is inspired by the Charro horseman of Mexico. Charro Steak brings simple foods from Sonora, Mexico.
The restaurant is simple but interesting. No frills or glitz. Maybe a bit noisy, but comfortable. The restaurant opens the door to the Flores family to add to their reputation in Tucson. The décor of this new restaurant venture presents the art and culture of the Mexican Charro horsemen.
Charro Steak's menu is straight forward. You want steak, they have steak. T-bone, Ribeye, and Filet. And the famous Carne Asada is available by is self on in one of the salads. There is also a burger that is huge. And really good.
But they also meet the needs of non-meat eaters. Salads, chicken, and salmon. Oh, did I mention the table side Guacamole appetizer? To die for! And just in case you are looking for a staple, try the Chile Verde mac and cheese. Fantastic!
For those wanting a taste from El Charro, popular El Charro side dishes are on the menu as well.
Considering A Home In Tucson, AZ?
Are you thinking of buying a home in the greater Tucson area? Finding the right home can be a challenging process. But we can make the process much less stressful for you.
We have been Tucson Realtors since 2002. We know Tucson and the Tucson Real Estate market. As a top Realtor team, we invest the time to understand your home buying interests and desires. At our first meeting, we will review the current real estate market with you. Show you the market data and then walk you through the Arizona home buying process.
Why? We want you to know what to expect. And what to plan for.
Interested in new construction? We'll brief you on buying a new construction home. And what's unique about the process.
For us, you are not another real estate transaction. You are a client and, future friend. We strive to create a relationship that continues long after you move into your home. Review our profiles. Check out our backgrounds, education, and certifications.
We are here to help you "know what you need to know" to buy a home in Tucson, AZ. We provide you information on Tucson events, places to shop and restaurants. Our resources include contractors, electricians, and home services.
Most important, our professional service backgrounds mean we put you first!
Conclusion
Thank you for visiting www.premiertucsonhomes.com! It's one of the top real estate websites in Tucson. Our clients say that, not us.
Our website provides information on communities and neighborhoods in the greater Tucson area. Want more? Give us a call – 520-940-4541. We are ready to answer your questions and help you get the information you are looking for.
We are a top Realtor team in Tucson, AZ. Read our client testimonials. Give us a call. We look forward to making your home buying or selling a home an enjoyable experience for YOU!
Charro Steak is one of the latest restaurants to open in downtown Tucson. Its location and great food will make it a standout in the revitalization of the area.
This is a can't miss place for lunch, happy hour or dinner. A bit pricey but well worth it.
And you can find more of the Best Tucson Restaurants Reviewed – HERE
Sign UP to receive daily HOME TRACKER UPDATES - OR - Our Monthly NEWSLETTER. And get regular updates on the Real Estate Market and events in Tucson, AZ.
Questions about the Tucson Real Estate Market or Tucson Homes for Sale? Call Us - 520 940 4541 OR complete the - CONTACT FORM - and we will get right back to you!