Pima County Tax Assessor Sets Property Taxes
Insights On Pima County Property Taxes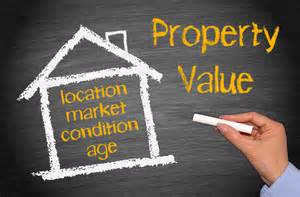 The Pima County Tax Assessor is responsible valuing real estate in Pima County. This includes both real and personal property.
The Pima County Tax Assessor doesn't create a property's value. Home buyers do. Annual real estate transaction are used to estimate home values.
How Its Done
Each year all home sales data is collected by PIMA County. A homes "cash value" is determined using Multiple Regression Analysis (MRA).
The MRA is a mathematical technique that quantifies the relationship between two or more components of the data. For property tax purposes this is sales price and property characteristics. These data relationships are used to predict cash value.
Adjustments are make for amenities found in the marketplace. These include square footage, pools, garages, etc. Adjustments are applied to all properties in a fair and consistent manner.
The difference between sales price and cash value is approximately 20%. Meaning the cash value is approximately 80% of a homes re-sale price. But a home's specific location will added or deducted value.
The Pima County Tax Assessor has the obligation to analyze all sales transactions. As Tucson homes are sold the transaction is filed with the Pima County Recorder. The Pima County Assessor then determines the cash value as of January 1 of the following year. Calculations used by the Pima County Tax Assessor are dictated by the Arizona Department of Revenue.
Tax Assessment Year
Property taxes are evaluated and reset each year. But the "assessment year" isn't a year at all. It is actually longer. Specific valuation timelines are detailed on the Pima Country Tax Assessor website – Notice Information page.
From beginning to end the process takes roughly four and a half years. Timelines are governed by both Arizona Revised Statues and the Arizona Department of Revenue.
Much of the Pima County Tax Assessor's time is incurred collecting sales affidavit data from Pima County Records.
Data for "home sold prices" reflects the value of all the real estate in an area. Usually, real property tends to appreciate in value. But when the housing market declines, full cash values will drop.
Drop – But How Fast?
A frequent question from home owners is why doesn't the full cash values reflect the current real estate market? Answer? The length of the process. Two and a half years are required to collect the sales data.
Then 4 more months are required to analyze the date. After that, notices are sent to home owners.
The State of Arizona is unique in that it uses two types of property values for Pima County property tax purposes. The Pima County Tax Assessor must calculate both.
1) Full cash value is the value placed on the exact property by the Assessor.
2) Limited value is determined by applying a statutory formula for a specific tax year.
The limited value rises each year until it equals the full cash value.
The assessed value derived from the limited value and is the basis for computing primary taxes. Primary taxes fund the maintenance and operation of school districts, cities, community college districts, counties, and the state.
The assessed value is derived from the full cash value. It is the basis for computing secondary taxes. Secondary taxes are applied to bonds, budget overrides, and special districts, such as fire, flood control, and other limited purpose districts.
More Questions?
OK, so that is likely to be TMI regarding how the Pima County Tax Assessor determines property tax values.
However, it is something many of our Tucson Real Estate clients want to know. Keep in mind that property "cash values" are adjusted each year.
Now for all those that are completely confused here is a helpful list of – Frequently Asked Questions – that may help!
And if you believe your property taxes don't reflect the Tucson real estate market in your area you can appeal.
The Pima County Tax Assessor office provides an appeals process for Pima County home owners.
Considering A Home In Tucson, AZ?
Are you thinking of buying a home in the greater Tucson area? Finding the right home can be a challenging process. But we can make the process much less stressful for you.
We have been Tucson Realtors since 2002. We know Tucson and the Tucson Real Estate market. As a top Realtor duo, we invest the time to understand your home buying interests and desires.
At our first meeting, we will review the current real estate market with you. Show you the market data and then walk you through the Arizona home buying process.
Why? We want you to know what to expect. And what to plan for.
Interested in new construction? We'll brief you on buying a new construction home. And what's unique about the process.
For us, you are not another real estate transaction. You are a client and, future friend. We strive to create a relationship that continues long after you move into your home. Review our profiles. Check out our backgrounds, education, and certifications.
We are here to help you "know what you need to know" to buy a home in Tucson, AZ. We provide you information on Tucson events, places to shop and restaurants. Our resources include contractors, electricians, and home services.
But most important, our professional service backgrounds mean we put you first!
Thinking About Selling Your Home In The Greater Tucson Area?
Selling a home requires more than listing it in the Tucson MLS system. It's about marketing. Marketing through multiple online channels.
To no one's surprise, 80% of home buyers start their search on the internet. Homes must be visible on multiple internet channels. The more visible a home is, the faster it will sell.
And the photos on the mls make a difference. You can spend lots of money on home staging, but if the photos aren't great it doesn't matter. Staging and stunning photos make it all come together.
We use multiple online marketing channels to showcase your home. We will build a stand-alone website built to show your home. Our marketing program targets key cities in the U. S. based on the season.
For luxury listings, our drone service provides video of your home and neighborhood. This video along with professional photos helps the online buyer see and feel your home. Their "new" home.
To learn more about how we can help you sell your Tucson home, call us – 520-940-4541 – to arrange a meeting. We will visit your home and prepare a comparative market analysis.
Then we will meet with you to review our analysis. We will go over our Comparative Market Analysis for your home in detail and review our marketing program to "get your home sold!"
Conclusion
Thank you for visiting www.premiertucsonhomes.com! It's one of the top real estate websites in Tucson. Our clients tell us that.
Our website provides information on communities and neighborhoods in the greater Tucson area. Want more? Give us a call – 520-940-4541. We are ready to answer your questions and help you get the information you are looking for.
We are a top Realtor duo in Tucson, AZ since 2002. Read our client testimonials. Give us a call. We look forward to making your home buying or selling experience enjoyable YOU!
Sign UP to receive daily HOME TRACKER UPDATES - OR - Our Monthly NEWSLETTER. And get regular updates on the Real Estate Market and events in Tucson, AZ.
Questions about the Tucson Real Estate Market or Tucson Homes for Sale? Call Us - 520 940 4541 OR complete the - CONTACT FORM - and we will get right back to you!