Helpful Tips for Navigating a Move with Children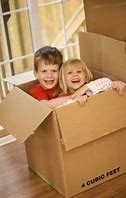 Moving can be a stressful experience, but adding children to the equation can make it even more challenging. Whether you're buying or selling a home, ensuring a smooth transition is essential.
Here are some helpful tips to make the home buying/selling process and the move less daunting for everyone involved, shared courtesy of Premier Tucson Homes.
Plan As Early As Possible
One of the most important things you can do when buying or selling a home is to plan as early as possible. This is especially important if you have a home business or need to work from home. Start by determining your budget, timeline, and desired location.
Consider hiring experienced real estate agents to assist with the move.
The Boldt Realty Team will guide you through the process and help you find the perfect home for your family's needs.
Communicate with Your Children
Before you embark on the move, make sure to communicate with your children about why you're moving and what to expect during the move. This will help alleviate any fears or anxieties they may have about the process.
Encourage them to ask questions and express their feelings.
Keeping an open line of communication throughout the transition will make the experience much smoother.
Look for Energy-Efficient Features
When looking for a new home, consider homes that offer energy-efficient features to lower your utility bills and reduce your carbon footprint.
Look for homes with double-pane windows, Energy Star appliances, and programmable smart thermostats.
These features can save you money in the long run and make your new home more comfortable.
Consider New Construction
Another option to consider when buying a home is new construction. Builders often offer incentives and warranties when purchasing a new home.
This can give you peace of mind knowing that your home is brand new and comes with warranties for any unforeseen repairs or issues.
Use a Home Maintenance App
Once you've settled into your new home, it's essential to keep up with maintenance and repairs. One way to simplify this process is by using a home maintenance app. Look for options that provide access to service professionals who can give quotes for repairs or maintenance work. These apps can also help you keep track of when maintenance is due and schedule appointments.
Take Your Children on a Tour
Before moving to your new home, take your children on a tour of the house and the surrounding neighborhood. This will help them become familiar with their new surroundings and make the transition smoother. Encourage them to ask questions and explore their new home.
Ask for Help
Moving can be a daunting task, and asking for help from friends and family can make the process much more manageable. Consider asking loved ones to help with the move instead of hiring professional movers. This can also be a great opportunity to spend time with those closest to you.
Use Free or Low-Cost Packing Materials
Packing materials can add up quickly and become expensive. Consider using free or low-cost packing materials such as old newspapers, blankets, and bags you already have at home. Get creative and think outside the box to save money while packing.
Be Patient and Understanding
Lastly, be patient and understanding with your children during the transition. Moving can be hard, especially for kids who may have to leave their friends and familiar surroundings.
Make sure to keep an open line of communication and be understanding of their feelings. Encourage them to express themselves and take the time to listen.
Reconnect with Old Friends
Making friends in a new place can be hard, so do a little digging to see if any of your old high school friends live in the area. You can use an online alumni search engine to see where people have landed.
You might get lucky and find that a lost connection lives nearby. They might even have kids that your family can befriend!
Strategize for a Successful Move
Moving can be a challenging experience, but planning ahead, communicating with your children, and taking advantage of resources can help make the process smoother.
By keeping an open mind and being patient with your children, you can help them adjust to their new home and make new memories.
Remember, moving to a new home is an opportunity for a fresh start and a chance to create a new chapter in your family's life.
The Above Guest Post Was Provided By – Esteban Garcia At i-heart-home.com
Considering A Home In Tucson, AZ?
Are you thinking of buying a home in the greater Tucson area? Finding the right home can be a challenging process. But we can make the process much less stressful for you whether you are moving with children or not.
We have been Tucson Realtors since 2002. We know Tucson and the Tucson Real Estate market. As a top Realtor duo, we invest the time to understand your home buying interests and desires.
At our first meeting, we will review the current real estate market with you. Show you the market data and then walk you through the Arizona home buying process.
Why? We want you to know what to expect. And what to plan for.
Interested in new construction? We'll brief you on buying a new construction home. And what's unique about the process.
For us, you are not another real estate transaction. You are a client and, future friend. We strive to create a relationship that continues long after you move into your home. Review our profiles.
Check out our backgrounds, education, and certifications.
We are here to help you "know what you need to know" to buy a home in Tucson, AZ. We provide you information on Tucson events, places to shop and restaurants. Our resources include licensed contractors, electricians, plumbers and home services to take on your projects.
But most important, our professional service backgrounds mean we put you first!
Conclusion
Thank you for visiting www.premiertucsonhomes.com! It's one of the top real estate websites in Tucson. Our clients tell us that and clients are always right.
Our website provides information on communities and neighborhoods in the greater Tucson area. Want more? Give us a call – 520-940-4541.
We are ready to answer your questions and help you get the information you are looking for.
We are a top Realtor team in Tucson, AZ since 2002. Take a few minutes to read our profiles and client testimonials.
Maybe we are the Tucson Realtors you have been looking for.
We look forward to making your home buying or selling experience enjoyable YOU!
Sign UP to receive daily HOME TRACKER UPDATES - OR - Our Monthly NEWSLETTER. And get regular updates on the Real Estate Market and events in Tucson, AZ.
Questions about the Tucson Real Estate Market or Tucson Homes for Sale? Call Us - 520 940 4541 OR complete the - CONTACT FORM - and we will get right back to you!