Review 2020 & 2021Forecast For Real Estate

2020 Home Prices Were UP…….Big!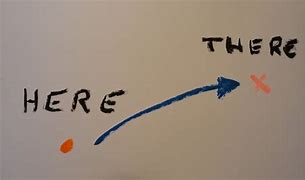 Even though the country has been in the grips of the pandemic since March, the Tucson Housing Market 2020 review saw prices at new highs. The upward trend hasn't just continued as COVID-19 worsened; it's gotten stronger and stronger throughout the second half of 2020.
While that may sound surprising, there are many reasons why real estate is selling faster during the crisis.
That real estate boom hasn't been confined to a single state, or a handful of states, either. While activity and prices have soared nationally, Arizona has seen some of the most impressive figures – and that bodes well for homemakers and investors alike.
In fact, real estate has been one of the rare positives during a year that's seen record unemployment and mass disruption to people's lives, careers, and well being.
US House Prices are High
Lets put the bigger picture into the Tucson Housing Market 2020 Report. The housing market started to build early on in the crisis. By August, states across the country saw significant gains – and some of the most positive activity since before the great financial crash of 2008.
That may have bucked a general trend of bad news, but it was going to get even better for real estate. By September, house prices were still rising nationally. Things show no sign of slowing down as we approach 2021.
The way the market here in Arizona has behaved amid the COVID-19 pandemic has been even more extraordinary. It's exceeded trends we've been seeing in the rest of the US.
In December, the Federal Housing Finance Agency (FHFA) ranked Tucson second for price appreciation compared to a list of one hundred other metro areas nationwide. During 2020, the agency estimates the value of homes in Tucson rose by an astonishing 10.3%. The increase was under 5% in the rest of the country.
That figure is based on some pretty solid data supplied by Fannie Mae and Freddie Mac – who have a stake in more than 50% of US mortgages – so it's a good indicator of what's an incredibly healthy real estate market.
The agency looks at properties that repeatedly sell to form an accurate idea of how much cash is changing hands and how that's rising or falling over time.
US Interest Rates Are Low
Realtor Darren Robertson explains, "The Federal Reserve acted to protect jobs and the economy early on in the pandemic. It cut the interest rate and made a solid commitment to keep it low for as long as it takes the nation to recover from widespread lockdowns, layoffs, and pandemic measures.
That might well prove to be a good thing for business, but one of the most significant impacts of a low interest rate is cheaper mortgages. The fact the chairman of the Fed made it so clear earlier this year that the rate won't rise until at least 2023 has done absolutely nothing to dampen confidence among homemakers and investors."
More people than ever are looking to get on the real estate ladder for the first time or expand their investment portfolio. The only catch in Tucson at the moment is that buyers need to be on their toes and ready to grab property opportunities when they come up – because there isn't an endless supply of real estate out there.
Supply and Demand – Driving Home Prices Higher
Housing supply isn't a problem confined to Arizona. All across America, the effects of the pandemic have extended to construction – and especially during the first few months of measures, house building pretty much stopped.
That's created a situation in most states where the demand for houses is a lot higher than the number of properties being constructed. COVID-19 didn't just stop work either, it also caused supply chains to dry up, and materials became scarce.
When supply can't keep up with demand – in any market – prices head North, and that's precisely what's been happening across the US during the pandemic.
In Tucson, where home builders were outpacing the supply of new lots even before COVID-19, that just means home values in Tucson are increasing faster, doubling the national trend.
It's Cheaper to Buy in Arizona
While interest rates and supply and demand are both powerful drivers of the current real estate boom, it's impossible to overlook the fact you just get more for your money in Tucson and other metro Arizona areas.
Nationally, the median house price sat at $312,800 in October 2020, but Arizona is still the cheapest of any neighboring states, with an average home costing just $283,623. In comparison, California comes in at $579,332, the median house price in Nevada is $311.018, and living in Utah will set you back $360,044.
One of the other big changes the pandemic has brought is working from home. People are bailing on cities in their thousands all over the US. Nearly half the workforce telecommuted during COVID-19, and many companies are committed to developing new ways of working.
A revolution driven by new tech even before the virus reared its head has gotten accelerated by lock downs and rising case numbers – and looks set to speed up after the pandemic passes, not slow down.
That sort of mass lifestyle change creates more demand in areas like Tucson, where families can get more space for their money than in America's large cities – and a better quality of life.
Looking Forward – Living in Tucson, Arizona
The Fed's commitment to a low interest rate through 2023 will only encourage a healthy real estate market right across America. The longer it continues, the higher supply and demand will drive prices.
That's going to be truer in areas like Tucson, where it will take several years for construction to catch up. Combine that with a median house price which is so much lower than the national average, the way the virus has changed how we work and live, and the fact Arizona gets more than 300 sunny days each year, and it's easy to see why folks wanted to move here this year.
Looking forward, that trend isn't going to change any time soon.
The Above Guest Article Provided By …. Emila Smith
Final Thoughts
The December 2020 Tucson Housing Market Report is OUT! And as expected, there are new records for Average and Median Prices, low inventory and days on market.
Its a reasonable guess that the the trends will continue into 2021.
So buyers attracted by low finance rates or Tucson sunny days will need to be close to asking price with offers. The good news is the demand for a home in Tucson is strong and so is home price appreciation.
The good news is, a quick look at what's on the Tucson market right now tells us it's still not too late to get involved.
Considering A Home In Tucson, AZ?
Are you thinking of buying a home in the greater Tucson area? Finding the right home can be a challenging process. But we can make the process much less stressful for you.
We have been Tucson Realtors since 2002. We know Tucson and the Tucson Real Estate market. As a top Realtor duo, we invest the time to understand your home buying interests and desires.
At our first meeting, we will review the current real estate market with you. Show you the market data and then walk you through the Arizona home buying process.
Why? We want you to know what to expect. And what to plan for.
Interested in new construction? We'll brief you on buying a new construction home. And what's unique about the process.
For us, you are not another real estate transaction. You are a client and, future friend. We strive to create a relationship that continues long after you move into your home. Review our profiles. Check out our backgrounds, education, and certifications.
We are here to help you "know what you need to know" to buy a home in Tucson, AZ. We provide you information on Tucson events, places to shop and restaurants. Our resources include contractors, electricians, and home services. Our professional service backgrounds mean we put you first!
Thinking About Selling Your Home In The Greater Tucson Area?
Selling a home requires more than listing it in the Tucson MLS system. It's about marketing. Marketing through multiple online channels.
To no one's surprise, 80% of home buyers start their search on the internet. Homes must be visible on multiple internet channels. The more visible a home is, the faster it will sell.
And the photos on the mls make a difference. You can spend lots of money on home staging, but if the photos aren't great it doesn't matter. Staging and stunning photos make it all come together.
We use multiple online marketing channels to showcase your home. We will build a stand-alone website built to show your home. Our marketing program targets key cities in the U. S. based on the season.
For luxury listings, our drone service provides video of your home and neighborhood. This video along with professional photos helps the online buyer see and feel your home. Their "new" home.
To learn more about how we can help you sell your Tucson home, call us – 520-940-4541 – to arrange a meeting. We will visit your home and prepare a comparative market analysis.
Then we will meet with you to review our analysis. We will go over our Comparative Market Analysis for your home in detail. And the review our marketing program to "get your home sold!"
Conclusion
We hope you found the Tucson Housing Market 2020 Report of interest. Don't hesitate to contact us for more information or to set up your Tucson home search.
Thank you for visiting www.premiertucsonhomes.com! It's one of the top real estate websites in Tucson. Our clients say that, not us.
Our website provides information on communities and neighborhoods in the greater Tucson area. Want more? Give us a call – 520-940-4541. We are ready to answer your questions and help you get the information you are looking for.
We are a top Realtor duo in Tucson, AZ since 2002. Read our client testimonials. Give us a call. We look forward to making your home buying or selling a home an enjoyable experience for YOU!
Sign UP to receive daily HOME TRACKER UPDATES - OR - Our Monthly NEWSLETTER. And get regular updates on the Real Estate Market and events in Tucson, AZ.
Questions about the Tucson Real Estate Market or Tucson Homes for Sale? Call Us - 520 940 4541 OR complete the - CONTACT FORM - and we will get right back to you!