Pastiche Tucson Restaurant Is A Must Visit
Pastiche Restaurant Is A Tucson AZ Favorite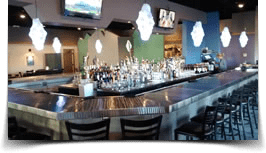 Pastiche Tucson
 is one of the restaurants that will consistently deliver awesome dishes. Ambiance was quiet and dining tables are scattered for easy conversation.
The Pastiche Tucson menu offers various interesting choices. On the first visit selecting one of the great dishes may take a bit of time. Choices range from elegant dishes to burgers.
Pastiche restaurant has been a favorite Tucson restaurant for many years. Pastiche presents a non pretentious ambiance, great service and outstanding food. The wine options are great and there is an in store wine shop.
Pastiche Tucson is the place to go when you actually want to talk with your lunch or dinner partners. The popular vote on this Tucson restaurant is every bit of 4 stars. The decor is modern and eclectic and lots of fun.
Pastiche Tucson is a longer run from Oro Valley and Northwest Tucson homes, but well worth the time. There are frequent wine tastings through out the year as well.
Pastiche restaurant Tucson is open for lunch and dinner during the week. On weekends only dinner served. Pastiche Tucson has collected numerous awards locally as well as from Wine Spectator. If you are planning a special event, there is dining upstairs.
Pastiche restaurant features a happy hour everyday 5pm – 7pm. Happy hour specials include appetizers, wine, beer and special drinks!
A couple of don't miss special days at Pastiche Tucson are Mondays and Tuesdays.
Monday features the famous Pastiche Burger. This is a half-pound ground chuck patty. It comes along with a draught beers for only eight bucks. Can you beat that anywhere!
Tuesday is steak night. A great cut of beef and a salad is only $15.
Visit the Pastiche website for even more information
Driving Directions: From Grant & Campbell, Go North on Grant a half a dozen blocks ant Pastiche will be on your left. MAP to Pastiche Tucson restaurant.
Conclusion
For a nice evening out with friends of family, Pastiche is a great place. The menu is simple and reasonably priced.
If you are considering a move to Tucson Or needing to sell your home? We can help!
Sign UP to receive daily HOME TRACKER UPDATES – OR – Our Monthly NEWSLETTER – OR – Tucson Real Estate INFORMATION. And get regular updates on the Real Estate Market and events in Tucson, AZ.
Pastiche Tucson Restaurant
was last modified:
August 7th, 2015
by
Questions about the Tucson Real Estate Market or Tucson Homes for Sale?
Call Us – 520 940 4541 OR complete the – CONTACT FORM – and we will get right back to you!
Pastiche Tucson Restaurant
was last modified:
August 7th, 2015
by
Pastiche Tucson Restaurant
was last modified:
August 7th, 2015
by