AMPHITHEATER SCHOOL MAP DISTRICT 10
AMPHITHEATER SCHOOL MAP – DISTRICT 10 HISTORY, VISION & BOUNDARY MAP
Review Amphitheater School District Homes For Sale
[quickshare]
Amphitheater School District was founded in 1893. Today "District 10" covers a 109 square mile area in Northwest Tucson. The original Amphitheater School District opened in October 1893. There were 11 students. Now Amphi is the third largest public school district in Tucson. It has over 16,000 students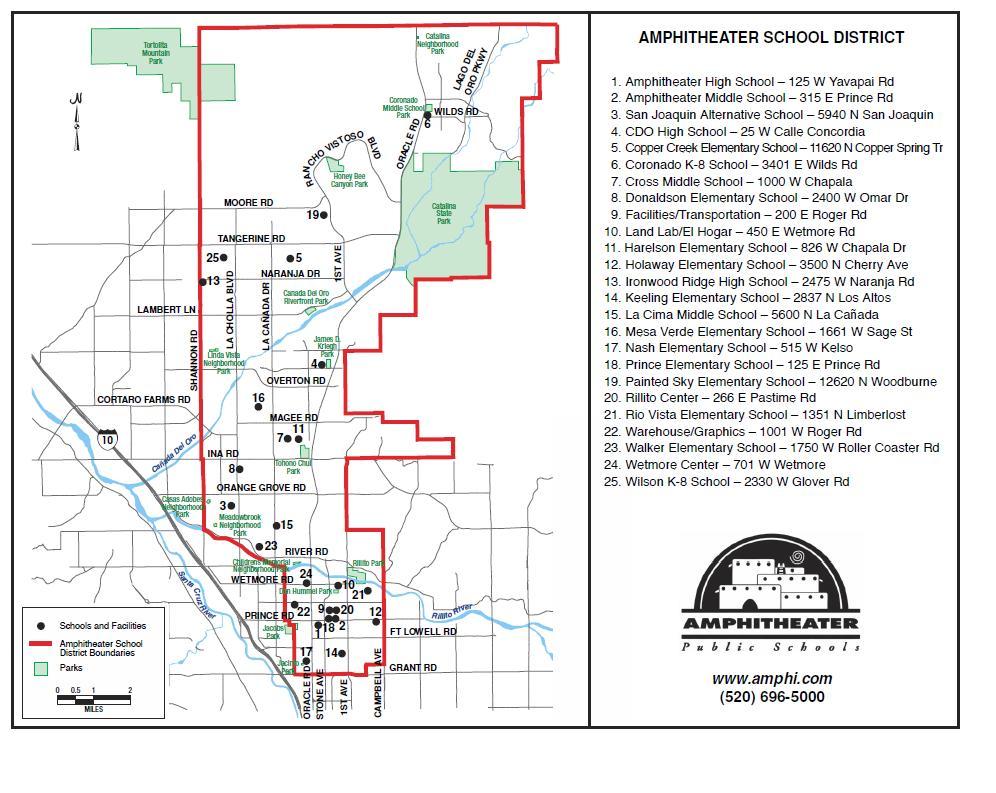 The Amphitheater School District experienced gradual population growth and was called Tucson's first suburb in the 1930s by the Arizona Daily Star newspaper. As residential continued northward along Oracle Road more facilities were added. Amphitheater School District continued to expand. By the beginning of World War II the district went as far south as the Rillito River and north to the foothills of the Catalina Mountains.
The Amphitheater School District –
Vision
"Amphitheater schools and facilities are places where students thrive academically; places parents want their children to go; places where highly skilled people work; and places community members respect because of the high student achievement, caring environment, and focus on individual needs!"
Mission
To empower all students to become contributing members of society equipped with the skills, knowledge, and values necessary to meet the challenges of a changing world.
We Believe
– all students can learn and achieve
– everyone has unique strengths, talents, and needs
– all students and staff should be responsible for and dedicated to educational excellence
– education requires cooperation, honesty, and respect among the student, parents, staff, school, and community
– the school community deserves a safe and caring environment
– our actions reflect our values and dedication to meet student needs fairly and equitably
– ample resources are essential to accomplish the Mission
We Value
diversity, creativity, curiosity, diligence, achievement, honesty, caring, fairness, respectfulness, and service to the community
Visit the Amphitheater School District 10 Website for more information.
Interested in Oro Valley Real Estate Or need help finding your Oro Valley Home? We can help!
Sign UP to receive daily HOME TRACKER UPDATES - OR - Our Monthly NEWSLETTER. And get regular updates on the Real Estate Market and events in Tucson, AZ.
Questions about the Tucson Real Estate Market or Tucson Homes for Sale? Call Us - 520 940 4541 OR complete the - CONTACT FORM - and we will get right back to you!
Questions about Tucson Homes or the Tucson Real Estate Market or Amphitheater School District Homes for Sale? Call us 866-316-5575 OR Submit our CONTACT FORM and we will get right back to you!