Casas Del Oro Norte Subdivision Is A Small 55+ Adult Community
[quickshare]
See All Casas Del Oro Norte Subdivision Homes For Sale – Descriptions, Pictures, And Maps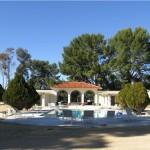 Casas del Oro Norte Subdivision is a small 55+ adult community. Few homes are on the market at one time.  If you find one that interests, don't wait!
This is a very sought after community and homes do sell quickly. Casas del Oro Norte Subdivision is in the Omni Tucson National golf community. It is a Tucson Gated Community with a staffed guard station.

Two Tucson National Golf Courses are located at the Omni Tucson National Golf Resort & Spa. The 2 courses – Catalina & Sonoran – are very different. The Catalina course at Tucson National Golf Club was home for the Tucson Open.
For many years the tournament was played on the wide fairways, trees, and greens as smooth as pool tables. 20+ Under par was very common. The Sonoran course at Tucson National Golf Club is a desert golf course demanding "Far & Sure" tee shots. This course requires precision irons to the greens.
The Catalina course is far and away the most well known. Here are a few facts about the Catalina Course.
Host to over 30 PGA Tour Events (Chrysler Classic of Tucson)
Annual host of the University of Arizona Invitational
2006 host of the NCAA Regional's
Selected as one of Golf Digest's "75 Best Golf Resorts in North America"
Parkland style with 8 sparkling lakes and 80 bunkers
18th hole considered to be one of the finest and most challenging finishing holes on the PGA Tour
Designed by Robert Van Hagge and Bruce Devlin
Fairways feature Tifway 419 pollen-free Bermuda
Greens feature Champion Bermuda
Narrow fairways and elevation changes make this a demanding layout. Street names come from the players that have walked the fairways and battled for the Tucson Open trophy.
Hogan, Nicklaus, Palmer, Player, Trevino are but a few of the recognizable name.
Considering A Home In Tucson, AZ?
Are you thinking of buying a home in the greater Tucson area? Finding the right home can be a challenging process. But we can make the process much less stressful for you.
We have been Tucson Realtors since 2002. We know Tucson and the Tucson Real Estate market. As a top Realtor team, we invest the time to understand your home buying interests and desires. At our first meeting, we will review the current real estate market with you. Show you the market data and then walk you through the Arizona home buying process.
Why? We want you to know what to expect. And what to plan for.
Interested in new construction? We'll brief you on buying a new construction home. And what's unique about the process.
For us, you are not another real estate transaction. You are a client and future friend. We strive to create a relationship that continues long after you move into your home. Review our profiles. Check out our backgrounds, education, and certifications.
We are here to help you "know what you need to know" to buy a home in Tucson, AZ. We provide you information on Tucson events, places to shop and restaurants. Our resources include contractors, electricians, and home services. We will also help you get deals on tile and paint to make the home you buy yours. Our professional service backgrounds mean we put you first!
Conclusion
Thank you for visiting www.premiertucsonhomes.com! It's one of the top real estate websites in Tucson. Our clients say that, not us.
Our website provides information on communities and neighborhoods in the greater Tucson area. Want more? Give us a call – 520-940-4541. We are ready to answer your questions and help you get the information you are looking for.
We are a top Realtor team in Tucson, AZ. Read our client testimonials. Give us a call. We look forward to making your home buying or selling a home an enjoyable experience for YOU!
Homes at Tucson National Golf Club range from golf condos to luxury golf villas and single family homes. See Tucson Arizona homes for sale OR look for a property in Tucson as a winter retreat? We Can Help!
Sign UP to receive daily HOME TRACKER UPDATES - OR - Our Monthly NEWSLETTER. And get regular updates on the Real Estate Market and events in Tucson, AZ.
Questions about the Tucson Real Estate Market or Tucson Homes for Sale? Call Us - 520 940 4541 OR complete the - CONTACT FORM - and we will get right back to you!
Questions about the Tucson Real Estate Market or Casas del Oro Norte Subdivision Homes for Sale? Call Us 520-940-4541 OR submit our CONTACT FORM and we will get right back to you!
[sq_pop_shortcode popup_id="5784182″ appear_position="pop_top_right" appear_behavior="pop_on_exit" appear_behavior="pop_on_exit" background_color="pop_bg_transparent" display_area="pop_display_particular" background_cover="pop_cover_no" frequency="once" delay="0″ ]