The Tucson Home Inspection Process And The CLUE Report
Tucson Home Inspection Process Allows A Buyer To Review The CLUE Report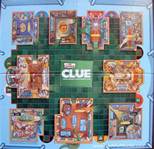 Tucson Home Inspection process
will include the review of a
CLUE Report.
  Reviewing the CLUE Report during the Tucson home inspection process shows a Buyer the insurance claim history on the home.   C.L.U.E. is the acronym for – Comprehensive Loss Underwriting Exchange. It provides the home buyer a history of insurance claims on the property.
During the Tucson home inspection process, your Realtor will request a CLUE report from the Seller's insurance carrier. Most of the time there won't be any issues.  If there are, contact an insurance agent to determine if it could effect your home insurance costs. Home owner hazard insurance is a critical item that must be in place before the close of escrow.
Without the insurance coverage being in force at close of escrow, the lender won't fund the loan.  Now the trick question:  Can an insurance carrier turn you down even if you have never filed a claim on the home you are about to purchase? Answer: Yes !!
As an example, a home with a history of claim(s) related to water damage may influence the insurance company not to insure the home for mold liability. How do you discover whether or not the home you are considering to purchase has a poor claims history that may affect your ability to insure?
Get the C.L.U.E. report during the home inspection process.  It is the right of the potential Buyer to request a copy of this report from the Seller. When buying a Tucson Home, your Tucson Realtor will obtain and review the C.L.U.E. and review it with you.
Need to talk with an Insurance Professional?  We suggest you contact 4Tucson Insurance.
Interested in daily email updates on Real Estate Listings in Tucson AZ? We can help! [
RegOnSite]
Questions about the Tucson Real Estate Market or Tucson Homes for Sale? Call Us 866 316 5575 OR complete the CONTACT FORM and we will get right back to you!
Home Inspection Process Tucson CLUE Report
was last modified:
July 2nd, 2014
by