The Tucson Restaurant In A Lumber Yard
6 Dining Areas Under One Roof – A Big Roof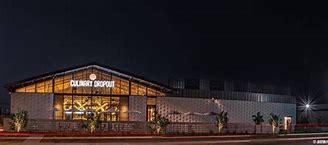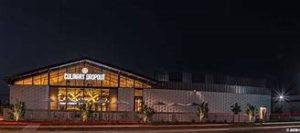 The Culinary Dropout opened in 2017 in what was Grant Road Lumber.
With that said, how do you start a review of a restaurant operating in a building that was once a lumber yard?
Well, lets start with the obvious. It is big. I mean gigantic BIG!
And on more thing, it a product of the Fox Restaurant Concepts.
Oh, not familiar with that?
Have you been to North, Wildflower, Blanco Tacos and Tequila, Zen Burger or Sauces? These great Tucson eateries were all created by Fox Restaurant Concepts.
Culinary Dropout is actually a bunch of restaurant areas under one roof.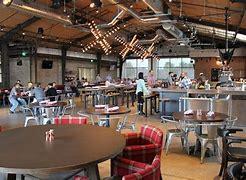 Spaces within the Culinary Dropout are available for groups and parties. Small, medium and large.
As with lumber, you have options!
Big Groups To Parties Of One
Games are also part of the experience. Corn Hole and ping pong between bites or sips. Multi tasking at it finest!
Or a person can go there to hang out…..and drink. During the day or late at night.
And there is music on different nights on the patio and main stage.
Food?
Yes, there is food. Lots of food options. Culinary Dropout serves classic meals done right.
The menus vary from small bit dishes to plated menus.
Melt into the comfortable, laid-back atmosphere and feast on crowd favorites.
Pretzel bites and provolone fondue or 36- hour pork ribs. How about fried chicken, drizzled with honey?
Take a look at the menus available to get a jump on your choices.
Thirsty?
Wash it all down with an ice-cold craft beer or a killer house-made cocktail.
Whatever you choose, Culinary Dropout is the place for people who enjoy damn good food and drinks.
Check out the Culinary Dropout website for location and hours.
Conclusion
Culinary Dropout is a unique spot of any occasion but be prepared for the noise. If you are looking for small in more quieter, try Dantes Fire across the street.
Thank you for visiting www.premiertucsonhomes.com! It's one of the top real estate websites in Tucson. Our clients tell us that.
Our website provides information on communities and neighborhoods in the greater Tucson area. Want more? Give us a call – 520-940-4541. We are ready to answer your questions and help you get the information you are looking for.
We are a top Realtor duo in Tucson, AZ since 2002. Read our client testimonials. Give us a call. We look forward to making your home buying or selling experience enjoyable YOU!
Sign UP to receive daily HOME TRACKER UPDATES - OR - Our Monthly NEWSLETTER. And get regular updates on the Real Estate Market and events in Tucson, AZ.
Questions about the Tucson Real Estate Market or Tucson Homes for Sale? Call Us - 520 940 4541 OR complete the - CONTACT FORM - and we will get right back to you!