Are Home Warranty Plans a Money Saver?
Arizona Home Buyers Request Them…..But Here's What You Need To Know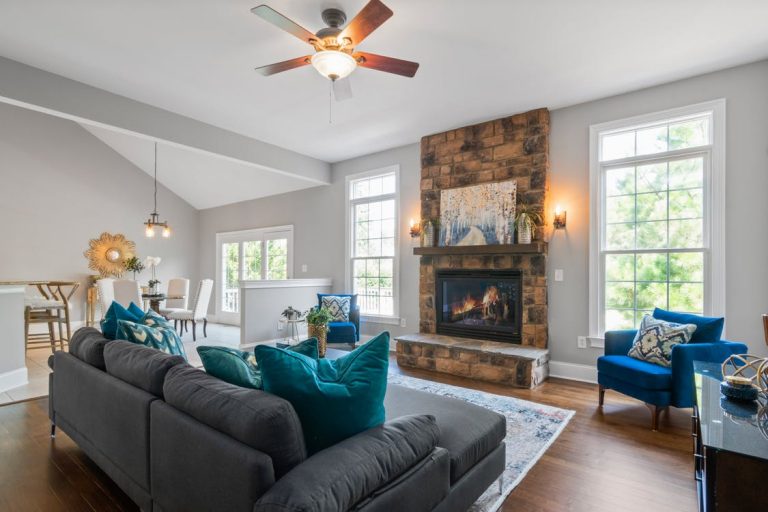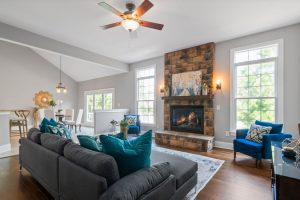 There are several ways homeowners can make little changes to save money. They can choose to install energy-efficient appliances, fix weather-stripping under their doors, or use programmable thermostats to reduce their power bills.
However, utilities are not the only expenses that can strain your finances when it comes to home ownership.
Repair and maintenance costs can significantly tax your savings, especially if your home is older than ten years. As your home appliances age, they are more likely to require service.
Most homeowners believe that these repairs are covered under homeowners insurance, but that is not true. Instead, you'll need a home warranty.
What Is a Home Warranty?
A home warranty is not the same as home insurance. Home insurance covers major damages to your home caused by flooding, hail, crime, or fires.
These issues can impact the physical structure of your home as well as your personal possessions. On the other hand, a home warranty covers the repair or replacement of systems and appliances in your home, including washer/dryers, refrigerators, plumbing, HVAC, and electrical systems, among others.
Home insurance typically does not cover these things.
Who Could Use a Home Warranty
You should consider purchasing a home warranty when you purchase an older home. The seller can give you the warranty as part of the purchase contract to entice you to buy the house. When you buy a previously occupied home, it's hard to know the age of the systems and appliances.
Thus, a home warranty can provide protection if any appliance or system malfunctions when you are still new to the home. It is crucial to understand the terms and conditions of the home warranty plan.
If you are purchasing a new house with new appliances and systems, a home warranty might not be necessary. Often, the building developers provide warranties to cover your home for up to 10 years. Also, systems and appliances come with a manufacturer's warranty in case they break down.
What Is the Cost of a Home Warranty?
A home warranty is intended to cover home appliances and systems, even if customized, installed improperly, or unmaintained. The cost of the policy depends on your plan of choice and can range between $300 and $650 per year.
The plan covers all the major appliances and systems in your house. You can get coverage for your pool at an extra cost. The average cost of repairs for an average homeowner is about $1,750 per year. Therefore, the right home warranty plan can significantly save you a lot of money.
A Home Warranty Safeguards Your Finances
After purchasing a new home, it may be tight to cover eventualities that might happen to your major home systems and appliances. When any major component in your home breaks down, you might struggle to order repairs. That is when a home warranty can come in handy. A warranty can protect your finances when a major repair or replacement is necessary.
When an appliance or a system stops working, you notify your home warranty provider, and they will send a professional contractor to access the problem. Then, they draft an estimate to be approved by the home warranty company. Once approved, they go to work.
While a home warranty is intended to give you peace of mind and protect your systems and appliances, there are also downsides that you should understand. The policies leave out some components, so you should fully understand the terms and conditions before buying a home warranty.
Some warranty providers also put a limit on the number of repairs that can be done every year. These differ from one company to the other. Also, it is the warranty provider who decides whether your system or appliance requires repair or replacement.
A home warranty is intended to provide protection to home appliances and systems that are not covered by homeowners insurance. Some of these components can be expensive to repair, but they are crucial in your everyday life. In case of malfunctioning or damaged appliances covered by your home warranty plan, you have the financial security that gives you peace of mind.
You only need to contact your home warranty company in case of a breakdown to deploy professionals to fix your problem. Therefore, if you purchase the right plan from the best home warranty company in Arizona, you can save money provided some repairs and replacements are costly.
The Above Article Is Provided By Katelyn Price <katelyn@pricemediapr.com>
Considering A Home In Tucson, AZ?
Are you thinking of buying a home in the greater Tucson area? Finding the right home can be a challenging process. But we can make the process much less stressful for you.
We have been Tucson Realtors since 2002. We know Tucson and the Tucson Real Estate market. As a top Realtor duo, we invest the time to understand your home buying interests and desires.
At our first meeting, we will review the current real estate market with you. Show you the market data and then walk you through the Arizona home buying process.
Why? We want you to know what to expect. And what to plan for.
Interested in new construction? We'll brief you on buying a new construction home. And what's unique about the process.
For us, you are not another real estate transaction. You are a client and, future friend. We strive to create a relationship that continues long after you move into your home. Review our profiles. Check out our backgrounds, education, and certifications.
We are here to help you "know what you need to know" to buy a home in Tucson, AZ. We provide you information on Tucson events, places to shop and restaurants. Our resources include contractors, electricians, and home services.
But most important, our professional service backgrounds mean we put you first!
Conclusion
Thank you for visiting www.premiertucsonhomes.com! It's one of the top real estate websites in Tucson. Our clients tell us that.
Our website provides information on communities and neighborhoods in the greater Tucson area. Want more? Give us a call – 520-940-4541. We are ready to answer your questions and help you get the information you are looking for.
We are a top Realtor duo in Tucson, AZ since 2002. Read our client testimonials. Give us a call. We look forward to making your home buying or selling a home an enjoyable experience for YOU!
Sign UP to receive daily HOME TRACKER UPDATES - OR - Our Monthly NEWSLETTER. And get regular updates on the Real Estate Market and events in Tucson, AZ.
Questions about the Tucson Real Estate Market or Tucson Homes for Sale? Call Us - 520 940 4541 OR complete the - CONTACT FORM - and we will get right back to you!