What Is Ordinance Or Law Coverage In Your Homeowners Policy?
Check Your Homeowners Policy Before Starting A Renovation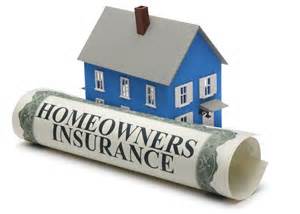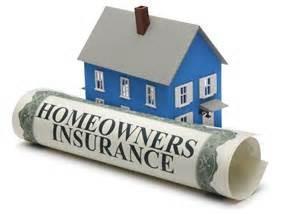 An important but often-overlooked homeowners coverage is Ordinance or Law insurance.
Why? Simple.
Building codes change all the time.
You might be thinking — So What? My home is was built 15 years ago and is solid as a rock.
But after visiting the local home show a renovation comes to mind. A simple kitchen or master bath upgrade. No problems here.
WRONG!
The renovation must meet all new building codes in your location. That includes upgraded electrical, heating, ventilating, plumbing and air-conditioning. All must meet the latest building codes for your jurisdiction.
We Welcome A Guest Article On What To Know…..
One of the most important things to ensure when getting an older home is its compliance with Tucson's local building codes. As long as it's in keeping with existing ordinances, your home will stay the way you want it for many years to come.
But things will change should the Tucson city council pass a new ordinance. Should you renovate your home, it might require you to make additional upgrades to your home.
Being forced to make renovations to your house to adhere to new laws can get stressful. It could also get costly, depending on the upgrades required.
You can't do much about the stress, but the cost should be covered with a homeowners insurance policy with ordinance or law coverage.
What Is Ordinance or Law Coverage?
Ordinance or law coverage refers to the financial assistance provided to policyholders who are forced to upgrade their homes to comply with updated codes. It also kicks in when a building sustains heavy damage and requires major renovation.
The work on the home must comply with the latest building codes. NOT the ones that existed when the home was built.
The reality is that local codes change all the time. Ordinance or law coverage is extra protection your home insurance policy can give you. Whether the mandatory changes a new ordinance requires are simple and cheap or complex and costly, ordinance or law coverage will surely come in handy.
Common Upgrades Required by New Ordinances
Stricter fire safety measures—A new ordinance could call for the installation of sprinkler systems or the construction of fire escapes. It could also be as simple as putting up more fire extinguishers within the building.
Weatherproofing—City councils may see fit to pass laws that will require you to make your home better at dealing with bad weather. These laws could require you to add storm windows or shutters if windstorms are common in your area.
If you're living in a flood-prone part of your city, a local could compel you to tear down your home and rebuild it on a raised foundation.
Plumbing or wiring upgrades—New local codes could mean your home's wiring or plumbing system needs to be updated or even replaced to ensure everyone's safety.
The cost of these repairs can be considerable, and paying for them out of pocket is undoubtedly going to hurt. You won't have to worry about any of that with the ordinance or law coverage in your home insurance policy.
Do I Need More Ordinance or Law Coverage?
If you already have home insurance, confirm if it has ordinance or law coverage, since most homeowners policies already have such protection built into it.
Typically, standard home insurance has a $10,000 ordinance or law coverage limit. The question is, do you think that would be enough to cover the cost of any renovation work mandated by a new ordinance?
Considering the cost of materials and labor these days, $10,000 is probably not going to cut it. You might want to increase it to $100,000 to be sure. Of course, that would mean higher premiums, but the increase won't likely be that substantial.
Talk to your insurance provider and ask how much getting more ordinance or law coverage is going to cost you so you can weigh your options carefully.
Local governments always pass new laws at any given time. Avoid all the stress that will come with a new ordinance's required repairs, renovations, or rebuilds by getting full ordinance or law coverage.
About the Author
Rachael Harper is the Content Marketing Strategist of Bennett & Porter, a wealth management and insurance firm based in Scottsdale, Arizona. When not writing, she makes use of her time reading books and playing bowling with her family and friends.
Considering A Home In Tucson, AZ?
Are you thinking of buying a home in the greater Tucson area? Finding the right home can be a challenging process. But we can make the process much less stressful for you.
We have been Tucson Realtors since 2002. We know Tucson and the Tucson Real Estate market. As a top Realtor duo, we invest the time to understand your home buying interests and desires.
At our first meeting, we will review the current real estate market with you. Show you the market data and then walk you through the Arizona home buying process.
Why? We want you to know what to expect. And what to plan for.
Interested in new construction? We'll brief you on buying a new construction home. And what's unique about the process.
For us, you are not another real estate transaction. You are a client and, future friend. We strive to create a relationship that continues long after you move into your home. Review our profiles. Check out our backgrounds, education, and certifications.
We are here to help you "know what you need to know" to buy a home in Tucson, AZ. We provide you information on Tucson events, places to shop and restaurants. Our resources include contractors, electricians, and home services. Our professional service backgrounds mean we put you first!
Thinking About Selling Your Home In The Greater Tucson Area?
Selling a home requires more than listing it in the Tucson MLS system. It's about marketing. Marketing through multiple online channels.
To no one's surprise, 80% of home buyers start their search on the internet. Homes must be visible on multiple internet channels. The more visible a home is, the faster it will sell.
And the photos on the mls make a difference. You can spend lots of money on home staging, but if the photos aren't great it doesn't matter. Staging and stunning photos make it all come together.
We use multiple online marketing channels to showcase your home. We will build a stand-alone website built to show your home. Our marketing program targets key cities in the U. S. based on the season.
For luxury listings, our drone service provides video of your home and neighborhood. This video along with professional photos helps the online buyer see and feel your home. Their "new" home.
To learn more about how we can help you sell your Tucson home, call us – 520-940-4541 – to arrange a meeting. We will visit your home and prepare a comparative market analysis.
Then we will meet with you to review our analysis. We will go over our Comparative Market Analysis for your home in detail. And the review our marketing program to "get your home sold!"
Conclusion
Thank you for visiting www.premiertucsonhomes.com! It's one of the top real estate websites in Tucson. Our clients say that, not us.
Our website provides information on communities and neighborhoods in the greater Tucson area. Want more? Give us a call – 520-940-4541. We are ready to answer your questions and help you get the information you are looking for.
We are a top Realtor duo in Tucson, AZ since 2002.
Read our client testimonials. Give us a call. We look forward to making your home buying or selling a home an enjoyable experience for YOU!
By the way, if you are shopping for homeowners insurance, take time to look at "Extended & Guaranteed" coverage.
Sign UP to receive daily HOME TRACKER UPDATES - OR - Our Monthly NEWSLETTER. And get regular updates on the Real Estate Market and events in Tucson, AZ.
Questions about the Tucson Real Estate Market or Tucson Homes for Sale? Call Us - 520 940 4541 OR complete the - CONTACT FORM - and we will get right back to you!