The Keg Tucson Steakhouse+Bar – A Best Tucson Restaurants Review

The Keg Steakhouse+Bar in Tucson AZ
[quickshare]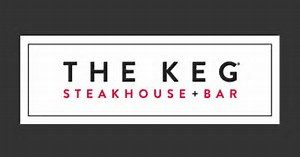 Truth be told there are a lot of steakhouses in Tucson AZ. Competition is tough, however the Keg Tucson is considered one of the best in town. By far! The Keg is a bit pricey but really worth it.
Quality food, coziness seating and value are three reasons that earn The Keg Tucson Steakhouse+ Bar high marks. The menu has tender steaks, slow roasted prime rib, succulent shellfish, the most fresh salads. Oh, did I mention the desserts and exceptional wine list.
Servers are pleasant, extremely informative, and very knowledgeable. The staff seldom misses a beat. Well perhaps a little wait for the check a time or two.
Happy Hour
For the budget minded try sitting at the bar for Happy Hour. It may a bit crowded but take time to enjoy the excellent service, good food and pretty good prices. The burger at the bar is big and taste. The bartenders are well knowledgeable about the food selections and it is hard to beat the $3 taps during happy hour.
Beef Its What's For Dinner
When it comes to steak, The Keg Tucson serves only the highest quality. Special blends of seasonings are added to give unique flavors that enhances the meat. The beef is tender, delicious and flavorful time after time.
When entering the Keg Tucson you will be welcomed with a smile. The staff at the Keg are outgoing, well-informed and pleasant. The Keg Tucson Steakhouse + Bar provides an atmosphere that is friendly and welcoming.
The Keg has locations in Canada, Arizona, Texas, Colorado and Washington. There are five Keg locations in Arizona including Tucson/Oro Valley. Other cities in Arizona with Keg restaurants are Gilbert, Phoenix, Chandler and Tempe.
Where To Find The Keg
The Keg Tucson is located in the Oro Valley Marketplace.
Keg Tucson
12005 N. Oracle Road
Tucson-Oro Valley, AZ 85755
(520) 219-9500
Keg Website
Conclusion
For the steak lovers, The Keg is the place in Oro Valley to fill your cravings. It also has a variety of other great menu items and an outstanding happy hour.
If you are moving to Oro Valley AZ or thinking about Oro Valley as a future retirement location? We can help.
And you can find more Best Tucson Restaurants Reviews – HERE
Sign UP to receive daily HOME TRACKER UPDATES - OR - Our Monthly NEWSLETTER. And get regular updates on the Real Estate Market and events in Tucson, AZ.
Questions about the Tucson Real Estate Market or Tucson Homes for Sale? Call Us - 520 940 4541 OR complete the - CONTACT FORM - and we will get right back to you!