Monument Valley Is The Ultimate Sensory Overload
Navajo Tribal Park In Northeastern Arizona
A Bit Of Background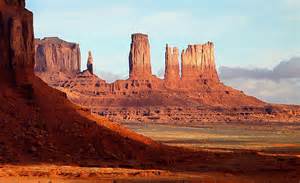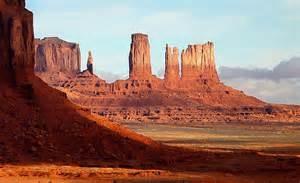 Monument Valley was the backdrop for the movie Stagecoach. This western movie hit theaters in 1939 and put John Wayne and John Ford on the map in Hollywood.
The movie won two Oscars. The other significant outcome from Stagecoach is how it framed a vision of the American West.
After Stagecoach, dozens of western movie producers journeyed to Monument Valley AZ. Ford returned many times during his movie making career.
John Ford made Monument Valley "famous". But Harry Goulding was the person that persuaded Ford to go there.
Moment Valley is not a national park. It isn't even a national monument. It is a Navajo Nation Tribal Park. An area covering northeastern Arizona and southwestern Utah. The Navajo Nation Tribal Park aims to preserve the Navajo way of life.
While many of us may recognize the Navajo Nation from the history of the old west. The Navajo culture has existed long before 1581. That is the date when the Spaniard explores came to what is now the southwestern United States.
Where Is Monument Valley Arizona?
The Monument Valley Navajo Tribal Park is roughly 400 miles northeast of Tucson AZ. It includes northeast Arizona and Southwest Utah – MAP.
The small town of Goulding is the central point for visitors. In 1923, Goulding was an Indian Trading Post. Today the Town offers a complete range of visitor services.
Lets be clear. Visiting Monument Valley is not a day trip from Tucson AZ or Phoenix. You will need to stay over-night in Goulding or other city such as Flagstaff. Flagstaff is the largest city in the area and is about 175 miles away.
Why Visit Monument Valley, Arizona
First are the endless panoramic vistas. This place is a photographers dream come true. Bring the big lenses, tri-pod and stool. The colors of the reddish buttes and spires change throughout the day.
Without seeing it in person, it is impossible to grasp the scope of scene. Vast is the only word to describe it.
Second is bragging rights. Although Monument Valley is a one of a kind experience, it doesn't get a lot of visitors. Why? It is not a quick stop on your way to anywhere else. You have to want to go there.
But when you visit there, you will never be a boring guest at a cocktail party. Oh, put a few snaps on your mobile device just to show everyone you were there and what they have missed.
For The Adventurous
For visitors not wanting to just hang out at the hotel and visitor center there are options.
First is the 17 mile scenic drive. The road isn't paved, but provides and endless number of "OMG" scenic opportunities. Bring the camera! This is a self guides tour and takes a couple of hours.
Second is a self guided trail. A 3.2 mile trail, Wildcat Trail, will take you around the west Mitten Butte. The trail is a an elevation of 5,400 feet. It takes about 2 hours to make the loop. You must stay on the trail. Oh, BTW, bring your own water and you are responsible for your own trash.
The third option is a day long trip with a Navajo guide. The all day guided tour takes you on trails in a four wheel drive vehicle. It is bumpy, but is will justify why you got out of bed at 4 AM to meet your guide. Especially when you see Seven Sisters at sunrise.
A Word To The Wise
Monument Valley sits at an elevation of 5,500 feet about sea level. That means mornings and evening are cool and mid day temperatures warm to hot. Bring your own water and layers of clothing to add or remove throughout the day.
One more thing! Ask permission before taking photos of Navajo residents and their property. Take some cash for the photo gratuity.
Please note – Northern Arizona (in general the Navajo) observes daylight savings time. . . Southern Arizona, including Flagstaff does not. So check the time at your destination the day before you head out.
Conclusion
Whether you are a resident or a visitor, Arizona has lots of places to visit. Based on where you are, or live, these can be easy day trips, over-night stays or weekend adventures.
Monument Valley Navajo Tribal Park is a unique and amazing experience. But you have to want to go there. But worth it. Amazing vistas and incredible scenes await. And you will leave asking yourself "how in the world was this place created?" When you go there, you may also want to visit the Navajo National Monument.
Tucson is a focal point for many interesting day trips and over night stay adventures. It is also a great place to live.
Thank you for visiting www.premiertucsonhomes.com! It's one of the top real estate websites in Tucson. Our clients say that, not us.
Our website provides information on communities and neighborhoods in the greater Tucson area. Want more? Give us a call – 520-940-4541. We are ready to answer your questions and help you get the information you are looking for.
We are a top Realtor duo in Tucson, AZ since 2002. Read our client testimonials. Give us a call. We look forward to making your home buying or selling a home an enjoyable experience for YOU!
See Homes For Sale In Tucson Arizona
If you are thinking Arizona is a place you would like to live, we can help. Especially, in Tucson and southern Arizona. If you are moving for a job, looking for a future place to retire or want a perfect winter get away, give us a call.
Sign UP to receive daily HOME TRACKER UPDATES - OR - Our Monthly NEWSLETTER. And get regular updates on the Real Estate Market and events in Tucson, AZ.
Questions about the Tucson Real Estate Market or Tucson Homes for Sale? Call Us - 520 940 4541 OR complete the - CONTACT FORM - and we will get right back to you!