Open Houses Today In Tucson AZ
Find Open Houses Today In All Tucson Communities And Subdivisions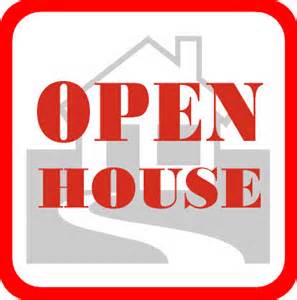 Here are the Open Houses Today in Tucson AZ. The links (below) give you all Tucson open houses by area of Tucson. And many communities and subdivisions.
If you want to visit open houses today, or this weekend, in the Tucson communities and subdivisions you might call home, stay on this page.
It is true that fewer home buyers are visiting open houses during their home buying process. Why?
Well, the internet is one big reasons. Along with the basic listing information, the photos and virtual tour videos give a prospective buyer a very good idea on what a home looks like inside.
However, If you want additional information, give us a call we will be glad to help you find your "perfect" Tucson home.
If You Are Working With An Tucson Realtor?
If you are already working with a Tucson Realtor, you should let the agent hosting the open houses today know. Realtors are required to ask each buyers if the buyer is working with another agent, but frequently they have a memory lapse.
The simplest way to inform the open house agent that you are already working with another agent is to give them your agent's business card. We make it a point to give each of our buyer clients our business cards for that specific purpose.
Just give it to the other agent and say, "This is my agent." Armed with this information, the agent at the open houses today will not try to solicit you. Well, they aren't suppose to anyway!
If you don't have your agents business card, just tell them you are working with "Agent ZZZ". You don't need to sign in or give them any of your contact information.
When you are working with us, we will show you all the homes you are interested in. Including those being hosted as open houses today or any other day.
Our job is to make your home buying experience as easy and stress free as possible.
Having us show you neighborhoods, homes and open houses means you won't get lost or need to find directions. Also, we can immediately answer your questions and point out interesting and some times "fun facts".
You get all that for one low price – ZERO. Since the seller of the home you eventually buy pays the commission we receive to represent you, why not have us working for you?
The On Site Agent Works for the Seller

NOT

you
Remember, the agent a hosting any open houses today works for the seller NOT you. In the long run, it is best not to share any information that could effect a later negotiating position. Think Miranda rights. Anything you say can and will be used against you in a potential negotiation.
It's okay to ask about the seller's motivation and if there are any offers. Find out if there are special assessments or other fees. And it doesn't hurt to get the agent's insight on the neighborhood and nearby schools. Also, recognize there are some questions Realtors are restricted from answering.
Frequently, the open house agent is filling in for the actual listing agent. That means they may not know anything about the property beyond what is on the Tucson MLS listing sheet.
Conclusion
Thank you for visiting www.premiertucsonhomes.com! It's one of the top real estate websites in Tucson. Our clients tell us that.
Our website provides information on communities and neighborhoods in the greater Tucson area. Want more? Give us a call – 520-940-4541. We are ready to answer your questions and help you get the information you are looking for.
We are a top Realtor team in Tucson, AZ since 2002. Take a minutes to read our profiles and client testimonials. Maybe we are the Tucson Realtors you have been looking for.
We look forward to making your home buying or selling experience enjoyable YOU!
By the way, if you want to see new listings here they are – Your Online MLS Tucson Search For New Listings
Sign UP to receive daily HOME TRACKER UPDATES - OR - Our Monthly NEWSLETTER. And get regular updates on the Real Estate Market and events in Tucson, AZ.
Questions about the Tucson Real Estate Market or Tucson Homes for Sale? Call Us - 520 940 4541 OR complete the - CONTACT FORM - and we will get right back to you!