Prep & Pastry – Its More Than A Place For Breakfast
Another Gem In The Tucson Restaurant Scene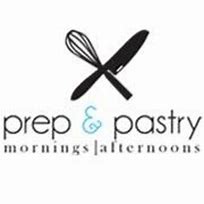 Before Commoner & Co there was Prep & Pastry. It opened in 2014 with one location in Tucson, AZ on N. Campbell Ave.  It remains the go to place for a great breakfast and brunch.
With strong ratings and long waits for a table, a second location opened on Grant Road in 2016.
Many believe Prep & Pastry serves the best breakfast in Tucson. And building on that success, the owners opened Commoner & Co. in 2016. This venue brings happy hour and dinner to the east side.
But wait. Prep & Pastry is more than breakfast. Its breakfast, brunch and lunch. And to make it more unique, they serve booze.
Breakfast And Booze
This may not be the place to stop in at on the way to work. While a mimosa with breakfast on the weekend may be perfect, it may not go well with the boss.
The owners believe food should be beautiful. Be prepared to spend some time working through the menu. So many options, so little time.
All the meals are from scratch. If you are watching your calorie intake – forget it! The pastries are – OMG – out of this world!
If there is a downside to going to Prep & Pastry, its the wait. Sometimes over an hour. But a mimosa or two will make the time pass.
Unfortunately, along with the line at the restaurant is parking. Finding a parking spot can be a challenge. And that taste mimosa at breakfast or brunch may not be helpful for the drive home.
Prep & Pastry Locations In Tucson AZ
3073 N Campbell Ave, Tucson, AZ 85719
6450 E Grant Rd #160, Tucson, AZ 85715
Both Prep & Pastry locations are open from 7 AM to 3PM – Website
The reviews for Prep & Pastry are 4.5/5.0. But the reviews also prove – You can please some of the people some of the time. And most of the people most of the time. But you can't please all of the people all for the time.
Give Prep & Pastry a try. Find out if it meets your expectations.
Conclusion
Thank you for visiting www.premiertucsonhomes.com! It's one of the top real estate websites in Tucson. Our clients say that, not us.
Our website provides information on communities and neighborhoods in the greater Tucson area. Want more? Give us a call – 520-940-4541. We are ready to answer your questions and help you get the information you are looking for.
We are a top Realtor team in Tucson, AZ since 2002. Read our client testimonials. Give us a call. We look forward to making your home buying or selling a home an enjoyable experience for YOU!
Tucson has lots of great restaurants. From casual dining to find cuisine. Check them out – HERE!
Sign UP to receive daily HOME TRACKER UPDATES - OR - Our Monthly NEWSLETTER. And get regular updates on the Real Estate Market and events in Tucson, AZ.
Questions about the Tucson Real Estate Market or Tucson Homes for Sale? Call Us - 520 940 4541 OR complete the - CONTACT FORM - and we will get right back to you!