Senae Thai Bistro Is A Trifecta – Food, Service & Atmosphere!
The Cuisine Of Thailand In Tucson, AZ –

CLOSED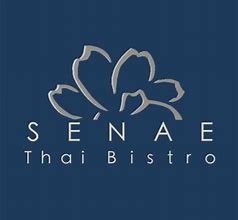 Go to Senae Thai Bistro! Is what you say to someone that tells you there aren't any great Thai restaurants in Tucson?
Senae Thai Bistro is a restaurant trifecta – outstanding food, service and atmosphere. The first impression when entering is – WOW!
Senae has created a beautiful environment. It is bright and open with a touch of interesting features. A wall of green plants and loft eating area are inviting. And, although the dining area is open, it is not to noisy.
Even the silverware and the crockery add to unique architectural scene. And the service is impeccable! Friendly bartenders and servers are ready to answer cocktail or menu questions.
Opened In 2016
Senae opened in July 2016. Owned and operated by Amonwadee "Dee" Buizer and her husband Jim. Senae Thai Bistro features traditional Thai cuisine, with an emphasis on authenticity.
The dining experience at Senae maximizes the ethnic experience with authentic Thai food. Senae is a "Thai Select" restaurant in the United States.
Chef "Dee" was invited to participate in the THAIFEX 2018 International Trade Exhibition in Bangkok. There were only 32 Chefs selected – WORLD WIDE. Senae Thai Bistro is one of six Thai Select restaurants in Arizona. And the only one in Tucson, AZ.
Chef Dee uses local sources ingredients  for her restaurant to the extent possible. She is in partnership with the U of A to grow herbs and vegetables for Senae.
The flavors in every dish explode with every bite. And added spices are available to enhance the experience. Five levels of spice to be exact.
For the novice Thai food lovers, a level 1 to 3 is the safe choice. For those more experienced or adventuresome level 4 or 5 may be the choice. But a little caution is good with this choice.
A little dab will do ya! Try a small taste. And dive in at your own risk.
Where To Find Senae Thai Bistro
Senae Thai Bistro is a hidden gem in downtown Tucson. But with food, service and atmosphere it won't stay hidden very long. Senae maybe be the new word for "sensational".
Senae Thai Bistro
63 E. Congress St. #121
Tucson, AZ.
To view the menu, make a reservation, or to learn more, visit www.senaethai.com
or call (520) 373-5335.
Conclusion
We're fortunate to have a variety of excellent restaurants in Tucson. From traditional Southwestern and American fare to Asian, Middle Eastern and more. The opening of Senae Thai Bistro in downtown Tucson, adds another gem to Tucson's culinary scene.
Senae is that rare restaurant that maximizes the ethnic experience in terms of fresh, authentic food, and a terrific dining experience. It offers great service, classy ambiance, friendly staff and reasonable prices.
Thank you for visiting www.premiertucsonhomes.com! It's one of the top real estate websites in Tucson. Our clients say that, not us.
Our website provides information on communities and neighborhoods in the greater Tucson area. Want more? Give us a call – 520-940-4541. We are ready to answer your questions and help you get the information you are looking for.
We are a top Realtor duo in Tucson, AZ since 2002. Read our client testimonials. Give us a call. We look forward to making your home buying or selling a home an enjoyable experience for YOU!
Sign UP to receive daily HOME TRACKER UPDATES - OR - Our Monthly NEWSLETTER. And get regular updates on the Real Estate Market and events in Tucson, AZ.
Questions about the Tucson Real Estate Market or Tucson Homes for Sale? Call Us - 520 940 4541 OR complete the - CONTACT FORM - and we will get right back to you!