A Unique Place In Tucson AZ
See The Wonders Of Nature, Art And Culture In Sonoran Desert Region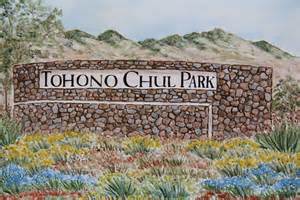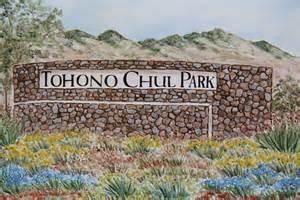 Tohono Chul is a place to embrace the authentic beauty of the Sonoran Desert year-round. This unique place provides an ideal crossroads of nature, art, and culture.
Tohono Chul is one of Tucson's little secrests. It offers 49 acres of Sonoran desert in which one can experience nature at your fingertips.
Travel + Leisure Magazine named it "One of the Worlds Ten Best Botanical Gardens".
See Nature Close Up
Take your time moving along the winding paths. Various art exhibits enhance the Sonoran desert setting. Well marked trails meander throughout Tohono Chul Park.
They provide an opportunity to see the contrasts of the desert and its beautiful plant life.
The park has an extensive array of plant live, flowers and cacti found in the great Sonoran Desert.
Stop at one of the relaxation spots on the grounds to reflect on what you see and will see along the way.
Deeper Dive
What once were homes are now the facilities that house the museum shops – La Galeria and La Fuente. The last building, a hacienda style home, is used for the La Entrada Greenhouse and Garden shop.
To learn more about this unique place plan ahead for one of the lectures or guided tours. Tohono Chul also hosts workshops, concerts, and special events year-round.
A secret within the secret is the Garden Bistro. It is a quiet setting in which one can take part in fresh Southwestern flavors.
Each building located in the Tohono Chul Park has a history all its own. The homes were built during the period from 1937 through the mid 1960's and reflects the southwest style of the period.
Tohono Chul is a private non-profit 501C3 organization. Its mission is to enrich lives by connecting them with the nature, art, and culture in the Sonoran Desert.
Visit the Tohono Chul Park website for more information
Monarch Way Station
In 2014, Tohono Chul became an official Monarch Way Station. As such, the plant life and shelter necessary to sustain monarch butterflies is provided as they migrate through North America.
Conclusion
Thank you for visiting www.premiertucsonhomes.com! It's one of the top real estate websites in Tucson. Our clients tell us that.
Our website provides information on communities and neighborhoods in the greater Tucson area. Want more? Give us a call – 520-940-4541. We are ready to answer your questions and help you get the information you are looking for.
We are a top Realtor team in Tucson, AZ since 2002. Take a minutes to read our profiles and client testimonials. Maybe we are the Tucson Realtors you have been looking for.
We look forward to making your home buying or selling experience enjoyable YOU!
Sign UP to receive daily HOME TRACKER UPDATES - OR - Our Monthly NEWSLETTER. And get regular updates on the Real Estate Market and events in Tucson, AZ.
Questions about the Tucson Real Estate Market or Tucson Homes for Sale? Call Us - 520 940 4541 OR complete the - CONTACT FORM - and we will get right back to you!