Find Tucson Activities For March & April 2013
Tips On Tucson Activities for March & April – Things To Do & See!
[quickshare]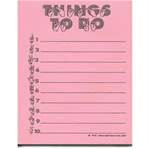 Tucson Activities abound in the spring. While February is probably has the most Tucson activities, March is not far behind. Tucson activities take advantage of our great Tucson weather. Out door Tucson activities include Street Fairs to Horse Racing.
Indoor Tucson Activities will have theater and museums to choose from. What ever your interests, there is likely to a Tucson activity for you!
Tucson Activities for March and April, include;
Chicago Cubs vs LA Dodgers Charity Baseball Game – March 21st – 1PM
Kino Vetrans Memorial Stadium
Broadway in Tucson: Wicked – March 20th – April 7th
260 S Church Ave.
4th Avenue Street Fair – March 22nd – 24th
Surprise its On 4th Avenue between University Ave. & 9th Street
Wild West Days at Old Tucson – March 22nd – 24th
201 S Kinney Rd.
AZ Aircraft Expo & Ownership Conference – March 23rd – 9AM
Ryan Airfield in Marana AZ

Rillito Race Park – March 23rd & 24th – Last Race for the Season!
Quarter horse & thoroughbred races. Gates open 11AM and post time is 1PM.
Located at 4502 N 1st Ave. (Just south of the Rillito Park (River Rd.)
Arizona Distance Classic – March 24th
Valley of gold's half, quarter, and 5K marathon
Starts at Ventana Medical Systems, Oro Valley
Festival en El Barrio Viejo with Calexico & Friends – March 24th
166 W Alameda
Sonoran Spring Celebration – March 24th
Tohono Chul Park – 7366 N Paseo del Norte
Interested in the Tucson Activities or Buying or Selling a home in Tucson? We can help. Give us a Call!
Questions about Tucson Real Estate or Buying a Home in Tucson? Call us 866 316 5575 OR just submit our CONTACT FORM and we will get right back to you!