Tucson Events August  2012
Great Tucson Events August 2012 – What's Happening Around Tucson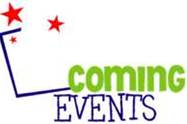 Tucson Events August 2012. Tucson boasts over 350 days of sunshine every year and that means any day of the years is a good one to hold an event. In the mood for a street fair, gem show, bicycle race, rodeo, marathon?  Tucson has them all throughout the year.
Tucson events are plentiful, easy to get to and always in the sun. OK, except for movies and indoor stuff.  Schedule those for the evening.
Spirit of the West    –    Thru  –  Sept  23 
Tucson Museum of Art exhibits works of art that exemplify stories of the
American West including paintings, saddles, Native American art, photographs
and more. Closed Mondays.
Tucson Presidio:   Hugo O'Conor Exhibit  – August 16 – September 17,
About Tucson's official founder Hugo O'Conor includes reproduction of what he carried, proclamation founding Tucson, and information about the impact on the people here. 10am-3pm located at 133 W Washington.
The Loft Cinema: "Goats" Premier – August 24 – 30,  Movie filmed in Tucson.
Salsa/Tequila Challenge – La Encantada Shopping Center – August 25th,
Southern AZ Arts & Cultural Alliance presents Latin music, tequila tasting, and gourmet food from local chefs.
HoCoFest Music Festival – August 31 – September 2,
Hotel Congress presents local and national bands.
Solar-powered entertainment venues, eco fairs, BBQ, fashion show and more at
downtown Tucson.
Arizona Celebrating it's 100th Year of Statehood
On February 14th 2012, Arizona celebrated its 100th year of statehood. In
commemoration, here's a great list of 100 Things to Do.
____________________________
Looking for Tucson AZ Real Estate for Sale? We can help!
[sc name="nl-idxreg-qs"}
Questions about the Tucson Real Estate Market or Tucson Homes for Sale? Call Us 866 316 5575 OR complete the CONTACT FORM and we will get right back to you!