Tucson Horse Property For Sale Under $250,000
Easy MLS Search For Tucson Horse Property For Sale With Descriptions Pictures And Maps
[quickshare]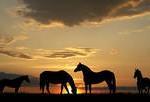 Horse Property for sale is available in many areas of Tucson.  For horse owners, Tucson Horse Property for sale will have horse facilities on the property.  In other cases there may be stables near by where a horse can be boarded.
A Tucson Horse Property for sale will range in size from 1 to over 10 acres and, based on the location.  Tucson Horse Property can exceed $1 million.
See All Tucson Horse Property For Sale Under $250,000
Receive FREE Property Updates

–

Receive e-mail updates for Tucson AZ homes matching your
search criteria and the ability to save

ALL

of your searches and favorite properties to view later.


Questions about Tucson Homes, the Tucson Real Estate Market or Tucson Horse Property for Sale? Call Us 866 316 5575 OR complete the CONTACT FORM and we will get right back to you!
Interested in riding horses but not owning a horse or buying a Tucson Horse Property for sale? Tucson Arizona has eight "Guest" ranches in and around Tucson.  Guest Ranches provide the opportunity to enjoy a quiet ride and experience other great amenities.
Apache Spirit Ranch – offers horse lovers everything the heart desires. Dry creek beds will take you through the land. Whether you are an advanced rider or a complete beginner, our trails are suitable for all riding levels.
Elkhorn Ranch – Is about fifty miles southwest of Tucson.  Here you will find Elkhorn Ranch nestled in secluded Sabino Canyon.   At an altitude of 3,700 feet, the ranch is surrounded by the high peaks of the Baboquivari Mountains and the open desert of the Altar Valley.
Hacienda del Sol Guest Ranch Resort – Hacienda del Sol Guest Ranch Resort in Tucson is located in the Foothills of Tucson.  A tradition of hospitality and simple pleasures prevails.  Hacienda del Sol provides understated elegance and "Spirited Southwestern Hospitality".  Their moto "The Soul of Tucson in the Heart of the Foothills" bespeaks the desire of its' Tucson owners.
Paniolo Ranch – is a gated luxury Guest Ranch nestled in the Western foothills of the Tucson mountains. For those interested, "Paniolo" means cowboy in Hawaiian.
The main ranch residence is located on five acres. It features a variety of desert flora and fauna. Our Guest Ranch is ideally situated next to the world renowned Saguaro National Park. It is only steps away from some of the best hiking, biking and nature trails in the desert South West.
Sunglow Ranch – Sits on 475 acres in southeastern Arizona. An intimate ranch resort offers the activities and adventures of a traditional western guest ranch. It provides the ambiance and amenities of a first class resort.
Each overnight stay is accompanied by a hearty, home-cooked breakfast and a delicious three-course dinner in the Sunglow Café.
Tanque Verde Ranch – There's nothing quite like horseback riding in Arizona. and sixty-Saddle up on one of the Ranch's 180 horses and ride out into the Old West. Experienced wranglers and guides are available. They provide their expert instruction and lead you on a scenic journey through the desert mountain trails of Arizona.
Triangle T Guest Ranch – The Triangle T Historic Ranch is one of the oldest guest ranches in Arizona. It is steeped in history. Nestled in Texas Canyon, 60 miles east of Tucson, its unique setting amidst gigantic boulders piled high in startling formations. The ranch offers some of the most spectacular scenery in the southwest.
At an elevation of 4800 feet, temperatures at the Triangle T Ranch are moderate year round. Evenings can be cool, so bring an extra layer of outer wear.
White Stallion Ranch – Experience a vacation unlike any other. Reconnect with nature, family, friends and serenity. Surround yourself with the unspoiled desert mountains and cactus. The setting has brought Hollywood filmmakers to the ranch for over 70 years. The views are always best from the saddle.
It all starts with the horses and we have the right horse for every guest. Whether a first -time rider or an experienced one, there will be a horse available to suit your skills.
The Guest Ranches listed above provide the opportunity to get your "horse fix" whether you own a Tucson Horse property or not.  Enjoy!!