The Tucson Housing Market October 2016
Tucson Housing Market October 2016 Update From TARMLS
[quickshare]
Tucson Housing Market October 2016
The Tucson Housing Market October 2016 report shows mixed results from the September report. October's Average Sales Price was down just under 2% from September. The Average Sales Price for a Tucson home DECREASED 1.65% from September. Coming in at $216,902. Year over year the Average Sales Price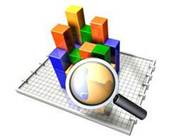 INCREASED 2.52%.
October's median sales price INCREASED slightly.Moving up almost 0.56% over September levels. Year over Year the median sales price INCREASED 2.99%.
Tucson home sellers raised their expectations and INCREASED average list prices by 2.99% to $222,728.
October's Active Listings continued last months up trend by INCREASING 2.68% from September. Active listings stand at 4,103. But Active Listings under 5,000 continues to be a "tight" market. Year over Year active listings are DOWN 18.64%.
Homes under contract at the end of October INCREASED 0.48% month to month to 2,104.
October Days On Market were FLAT staying at 49 days. Buyers pounced on well-priced homes that met their needs. Although active listings are low, average sales prices declined. Somewhat counter intuitive to economic theory. Or, an indication that buyers are waiting on the sidelines. Will the election results bring more buyers into the market? Perhaps November will reveal the answer.
Tucson Housing Market October 2016

Mortgage Update
Mortgage rates remain under 4.00% in the Tucson AZ housing market. FED meetings continues to push further rate increases into late 2016. Some believe a December rate increase could happen. But the recent slow down in job growth may temper that decision.
Some suggest the FED doesn't want to affect the election outcome. Or are they waiting on election results and wait for signals from the new administration? Some pundits suggest the FED will hold actions into 2017.
California buyers looking for a lower tax burden continue to head in our direction. Will demand meet our low inventory of homes and start moving prices up? We will just have to wait and see.
And now the Tucson Housing Market October 2016 Report


When submitting an offer



Given current inventory levels, low ball offers aren't getting a lot of traction. So, if you "really" want the home, make a "reasonable" offer.

You have to ask yourself, "will I feel bad if I don't get this house?" If the answer is no, then put in an offer you would feel is a steal and see what happens. If the answer is yes, put in an offer you and your Realtor think is reasonable.
We will work with you to understand your objectives and analyze the market to determine – as best we can – a price range for the home you want to buy or sell.
Longer term Tucson housing market trends can be found for Tucson Real Estate Trends 2006 to 2012 annual along with summaries of 2013 and 2014 annual data.
Go to the Tucson housing report archives for a look at recent housing reports and trends. Our outlook for 2015 is available in our latest issue of Tucson Realty Review.
Search the Tucson MLS for your dream home in Tucson Arizona using your criteria. Use the Tucson MLS Map to see where the Tucson MLS Areas are located.
Looking for a home in Tucson or planning for a future retirement in Tucson AZ? We can help!
Sign UP to receive daily HOME TRACKER UPDATES - OR - Our Monthly NEWSLETTER. And get regular updates on the Real Estate Market and events in Tucson, AZ.
Questions about the Tucson Real Estate Market or Tucson Homes for Sale? Call Us - 520 940 4541 OR complete the - CONTACT FORM - and we will get right back to you!
Questions about the Tucson AZ Real Estate Market or Tucson Homes for Sale? Call Us 866 316 5575 OR our easy CONTACT FORM and we will get right back to you!
Check out our recent Tucson Real Estate Newsletters. Review the economic & financial information for Tucson Arizona – HERE!
Save