Tucson Housing Statistics October 2018

Tucson Housing Statistics October 2018 – Tucson MLSSAZ Statistics by Month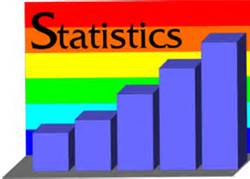 Our Tucson Housing Statistics October 2018 report presents data from the Tucson MLSSAZ.
The Tucson Housing Statistics for October 2018 show a return to increases after a few months of choppy results.
Tucson Arizona offers an incredible array of things to do, places to dine, annual events, entertainment and, yes, places to shop. The weather in Tucson AZ means outdoor activities can take place on any day you want. No snow outs and few rain delays!
Golf, hiking, and Tucson special events are held throughout the year. Yes, it is warm in the summer, but you don't have to shovel the sunshine!
The Tucson Housing Statistics October 2018 suggests people are discovering why Tucson is a great place to live!
Tucson Housing Statistics October 2018 – January to June
| | January | February | March | April | May | June |
| --- | --- | --- | --- | --- | --- | --- |
| Unit Sales | 936 | 1,084 | 1,462 | 1,452 | 1,581 | 1,593 |
| $ Avg Sales | $243,431 | $249,095 | $246,514 | $258,616 | $261,480 | $259,137 |
| Active Listings -EOM | 3,375 | 3,293 | 3,186 | 3,097 | 3,048 | 2,974 |
| Avg Day On Mkt | 49 | 49 | 43 | 43 | 41 | 39 |
| % Sale to List | 97.4% | 97.6% | 97.5% | 97.8% | 97.8% | 98.0 |
Tucson Housing Statistics July 2018 – July to December
| | July | August | September | October | November | December |
| --- | --- | --- | --- | --- | --- | --- |
| Unit Sales | 1,367 | 1,346 | 1,155 | 1,280 | | |
| $ Avg Sales Price | $253,924 | $259,663 | $248,760 | $251,606 | | |
| Active Listings -EOM | 2,967 | 2,944 | 3,210 | 3,327 | | |
| Avg Day On Mkt | 43 | 38 | 38 | 41 | | |
| % Sale to List | 97.6% | 98.1% | 98.0% | 98.0% | | |
Tucson Housing Statistics October 2018 show the current months data for the Tucson Real Estate market. Check the month to month data to find trends in the market.

If you "really" want the home, make a "reasonable" offer. With our tight market and low Days On Market, well priced home sell quickly. So, if you want it, go after it.
We work with buyers to present an offer – THEY – feel good about. A few low ball offers are getting the job done. Most aren't.
You have to ask yourself, " will I feel bad if I don't get this house?" If the answer is no, then put in an offer you would feel is a steal and see what happens. If the answer is yes, put in an offer you and your realtor feel is reasonable. Hopefully the seller will as well.
We will work with you to understand you objectives and analyze the market to determine – as best we can – a price range for the home you want to buy or sell.
Considering A Home In Tucson, AZ?
Are you thinking of buying a home in the greater Tucson area? Finding the right home can be a challenging process. But we can make the process much less stressful for you.
We have been Tucson Realtors since 2002. We know Tucson and the Tucson Real Estate market. As a top Realtor team, we invest the time to understand your home buying interests and desires.
At our first meeting, we will review the current real estate market with you. Show you the market data and then walk you through the Arizona home buying process.
Why? We want you to know what to expect. And what to plan for.
Interested in new construction? We'll brief you on buying a new construction home. And what's unique about the process.
For us, you are not another real estate transaction. You are a client and, future friend. We strive to create a relationship that continues long after you move into your home. Review our profiles. Check out our backgrounds, education, and certifications.
We are here to help you "know what you need to know" to buy a home in Tucson, AZ. We provide you information on Tucson events, places to shop and restaurants. Our resources include contractors, electricians, and home services.
We will also help you get deals on tile and paint to make the home you buy yours. Our professional service backgrounds mean we put you first!
Thinking about selling a home in the Tucson area?
Selling a home requires more than listing it in the Tucson MLS system. It's about marketing. Marketing through multiple online channels.
To no one's surprise, over 80% of home buyers start their search on the internet. Homes must be visible on multiple internet channels. The more visible a home is, the faster it will sell.
We use multiple online marketing channels to showcase your home. We will build a stand-alone website built to show your home. Our marketing program targets key cities in the U. S. based on the season.
For luxury listings, our drone service provides video of your home and neighborhood. This video along with professional photos helps the online buyer see and feel in your home.
To learn more about how we can help you sell your Tucson home, call us – 520-940-4541 – to arrange a meeting. We will visit your home and prepare a comparative market analysis.
Then we will meet with you to review our analysis and our marketing program to "get your home sold!"
Conclusion
And if the great weather isn't enough. Living in Tucson, AZ means the cost of living is lower than most other cities of its size.
The cost of living in Tucson is 5% lower than the Arizona average.
The cost of living in Tucson is 8% lower than the national average.
Tucson housing cost is 22% lower than the national average.
Tucson is the second largest city in Arizona, Phoenix is the largest. But the cost of living in Tucson is one of the lowest of all but one of the major cities in the state.
Thank you for visiting www.premiertucsonhomes.com! It's one of the top real estate websites in Tucson. Our clients say that, not us.
Our website provides information on communities and neighborhoods in the greater Tucson area. Want more? Give us a call – 520-940-4541. We are ready to answer your questions and help you get the information you are looking for.
We are a top Realtor team in Tucson, AZ since 2002. Read our client testimonials. Give us a call. We look forward to making your home buying or selling a home an enjoyable experience for YOU!
Check out our Tucson Real Estate Blog. Review the economic & financial information for Tucson Arizona –READ. Interested in finding a Tucson Luxury Property? Start Here!
Sign UP to receive daily HOME TRACKER UPDATES - OR - Our Monthly NEWSLETTER. And get regular updates on the Real Estate Market and events in Tucson, AZ.
Questions about the Tucson Real Estate Market or Tucson Homes for Sale? Call Us - 520 940 4541 OR complete the - CONTACT FORM - and we will get right back to you!