Easy Tucson MLS Zip Code 85701 Home Search
See ALL Homes in Tucson MLS Zip Code 85701 – Descriptions, Pictures, and Maps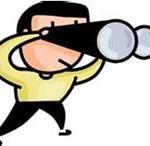 Tucson MLS Zip Code 85701 is in the MLS Central area. Many homes are in the historic Bario neighborhood. The architecture dates from the early 1900's.homes have been remodeled and upgraded. Others are waiting for the "right owner" and some TLC.
Many homes have been updated, but others are waiting for the "right owner" and some TLC.
Home prices in Tucson MLS Zip Code 85701 will range from under $100,000 to over $1 Million. Homeowners in Tucson's Historic Districts can apply for property tax reductions.
Review Homes for Sale in Tucson MLS Zip Code 85701
Under $150,000
$150,000 – $250,000
$250,000 – $500,000
Over $500,000
Points of interest include the Hotel Congress developed in 1919.  The Art Deco Fox movie theater designed in 1929. The Rialto Theatre was opened in 1920.  One of the oldest is St. Augustine church finished in 1896.
Old Pima County Courthouse was built in 1928 and included on the National Register of Historic Places. The El Charro Café isTucson's age-old eating place in central Tucson.
Homes in Tucson MLS Zip Code 85701 are close to the University of Arizona. The University of Arizona was chartered in 1885 UA is situated in midtown and notable structures include the Arizona Stadium and McKale Center.
Historic Tucson High School was featured in the 1987 film Can't Buy Me Love. The Arizona Inn was built in 1930 and remains a great place to stay or dine.
Tucson's largest park, Reid Park is located in midtown and includes Reid Park Zoo and Hi Corbett Field.
Central Tucson is bicycle-friendly. Third Street is bike-only except for local traffic and goes by the historic houses of the Sam Hughes neighborhood. North Mountain Avenue provides a full bike-only lane for half of its 3.5 miles to the Rillito River Park.
Conclusion
If you are looking for a home in Tucson MLS Zip Code 85701, we can help. Register on our website with the "Log In" button in the upper right. You can save your searches and get daily email updates. It's FREE!
Sign UP to receive daily HOME TRACKER UPDATES - OR - Our Monthly NEWSLETTER. And get regular updates on the Real Estate Market and events in Tucson, AZ.
Questions about the Tucson Real Estate Market or Tucson Homes for Sale? Call Us - 520 940 4541 OR complete the - CONTACT FORM - and we will get right back to you!
Return To
Tucson Zip Code Home
Search