Find Home Listings In Tucson MLS Zip Code 85743 
See Homes In Tucson MLS Zip Code 85743 With Descriptions, Pictures And Maps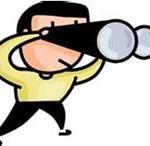 Tucson MLS Zip Code 85743 is a very large area. Homes in this area are in the Northwest, West and Extended West MLS areas.
Tucson MLS Zip Code 85743 is located West of I-10. West Avar Valley Road is to the North.  Highway I 10 to the East. Grant Road to the South. North Anway Road on the West.
Many homes in Tucson MLS Zip Code 85743 were build after 1990. Homes prices are from $100,000 to over $500,000.
Review Homes for Sale in Tucson MLS Zip Code 85743
Under $250,000
$250,000 – $500,000
Over $500,000
Families living in Tucson MLS Zip Code 85743 are served by either the Marana or Tucson Unified School Districts.
Saguaro National Park West in located in Tucson Zip Code 85743.
Old Tucson at the southern end of Tucson MLS Zip Code 85743 and a popular stop for tourists.
Old Tucson Studios is a must see Tucson attraction. Originally built in the late 1930?s as a film set for the movie "Arizona", it has been used for many western film productions. John Wayne starred in two movies – Rio Bravo & El Dorado – filmed at the Old Tucson Studios.
Old Tucson Studios was the set Little House on the Prairie and Gunfight at the OK Coral. you will likely recognize. It's a fun place to go on a little day trip to experience what Old Tucson might have felt like back in the 1860?s. They also put on special seasonal events on a regular basis.
If you are looking for a home in Tucson MLS Zip Code 85743, we can help. Register on our website with the "Sign In" button in the upper right. You can save your searches and get daily email updates. Its FREE!
Sign UP to receive daily HOME TRACKER UPDATES - OR - Our Monthly NEWSLETTER. And get regular updates on the Real Estate Market and events in Tucson, AZ.
Questions about the Tucson Real Estate Market or Tucson Homes for Sale? Call Us - 520 940 4541 OR complete the - CONTACT FORM - and we will get right back to you!
Return To
Tucson Zip Code Home
Search