Homes For Sale In Tucson MLS Zip Code 85749 
Descriptions, Pictures And Maps For Homes In Tucson MLS Zip Code 85749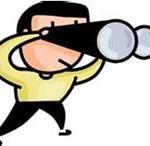 Tucson MLS Zip Code 85749 Homes are in the Northeast Tucson MLS area. Either the Tucson City or Pima County has jurisdiction over this area.
Families in the Tucson MLS Zip Code 85749 are served by TUSD or Tanque Verde School District.
Tucson MLS Zip Code 85749 home prices range from $250,000 to over $1 Million. Horse properties are found in this area.
Review Homes for Sale in Tucson MLS Zip Code 85749
Under $250,000
$250,000 To $500,000
Over $500,000
Tucson MLS Zip Code 85749 is a large area. The general boundaries are East Snyder Road to the North. Harrison Road to the West. The Rincon Mountains to the East. East Speedway is the South border.
Arizona National and Forty Niner Golf Courses are nearby.
Nearby to Tucson Zip Code 85749 is Sabino Canyon. Sabino Canyon is located in the Coronado National Forest.
Sabino Canyon's history is fascinating. It is estimated the Santa Catalina mountain range began its formation over 12 million years ago. Some time around 5 million B.C. the mountain formation stopped. Plant life first appeared between 6,000 and 8,000 years ago.
An earthquake in Mexico around 1887 dislodged an array of massive boulders. Many large rocks fell to the valley floor. In 1905, the Forest Service began overseeing Sabino Canyon.
Sabino Canyon Tours was founded in May, 1985 and provides young and older visitors alike with the opportunity to experience the exquisite beauty of Sabino Canyon.
Redington Pass is east of this Tucson Zip Code area. Redington Pass is a high mountain passage between the Catalina and Rincon mountains. Hiking is popular in the area.
Sign UP to receive daily HOME TRACKER UPDATES - OR - Our Monthly NEWSLETTER. And get regular updates on the Real Estate Market and events in Tucson, AZ.
Questions about the Tucson Real Estate Market or Tucson Homes for Sale? Call Us - 520 940 4541 OR complete the - CONTACT FORM - and we will get right back to you!
Return To
Tucson Zip Code Home
Search