Free New Homes Tucson Search By Subdivision & Price

Find ALL New Construction Builders In Tucson By Area – Subdivision – Builder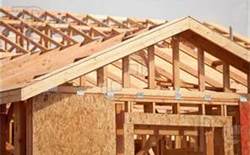 New Homes Tucson! Tucson New Homes are available in many subdivisions throughout Tucson. Perhaps the most will be found in Northwest Tucson.
Northwest Tucson is a large area that has been growing rapidly. Many National home builders are developing subdivisions in Tucson.
Search For New Homes Tucson Arizona By MLS Areas And Locations
Search For Homes By Subdivision
8 Things To Know BEFORE You Enter The New Home Builders Model Homes and Sales Office
It is important for you to understand
You have the right to be represented by a Realtor when buying a new construction home.
BUT your Realtor

MUST

be with you on your

FIRST

visit to the new home builder's sales office and register you!
You will not pay more to have US represent you when buying a new construction home in Tucson, AZ.
If you don't have a Realtor with you on your first visit – KNOW THIS
The sales agent at the builder's sales office works for the builder,

NOT YOU!

They will ask you to "register" when you come in – or shortly after.
If you register, you are

GIVING UP YOUR RIGHT

to be represented by a Realtor at that builder's site in the future.
Chances are the builder's sales agent

WILL NOT

disclose this to you!
If you register at the builder's site, you are on your own to work through the builder's contract and all purchase decisions. Yes, the builder's sales agent will work with you through the paperwork. They will answer your questions.

BUT

with who in mind? You or the builder they work for?
If you find a specific builder floor plan you like, find what homes the top new home builders in Tucson have available. Builders are opening new subdivision and communities all the time and may not have new homes listed in the Tucson MLS.
If you find an builder, floor plan or area of Tucson that interests you, but don't find a home there, just give us a call or submit our easy contact form (Immediately Below) and we will get right back to you. We are here to help you find your Tucson home in the subdivision or neighborhood you are interested in.
Search By Builder
Also, the contract you sign does NOT provide for you to have a home inspector you choose to inspect your home during construction.
We believe you should ask for the opportunity to have inspections, by your home inspector, done at specific times during your home construction. You should question any builders integrity if they won't let you do them.
Without these inspections, who knows what is behind the drywall or whether or not the studs have been placed correctly. We have helped our clients avoid broken trusses, damaged plumbing and nail through electrical wires. Again, when the dry walling is done, no one knows.
Considering A Home In Tucson, AZ?
Are you thinking of buying a home in the greater Tucson area? Finding the right home can be a challenging process. But we can make the process much less stressful for you.
We have been Tucson Realtors since 2002. We know Tucson and the Tucson Real Estate market. As a top Realtor duo, we invest the time to understand your home buying interests and desires. At our first meeting, we will review the current real estate market with you. Show you the market data and then walk you through the Arizona home buying process.
Why? We want you to know what to expect. And what to plan for.
Interested in new construction? We'll brief you on buying a new construction home. And what's unique about the process.
For us, you are not another real estate transaction. You are a client and, future friend. We strive to create a relationship that continues long after you move into your home. Review our profiles. Check out our backgrounds, education, and certifications.
We are here to help you "know what you need to know" to buy a home in Tucson, AZ. We provide you information on Tucson events, places to shop and restaurants. Our resources include contractors, electricians, and home services.
Our professional service backgrounds mean we put you first!
Conclusion
Thank you for visiting www.premiertucsonhomes.com! It's one of the top real estate websites in Tucson. Our clients say that, not us.
Our website provides information on communities and neighborhoods in the greater Tucson area. Want more? Give us a call – 520-940-4541. We are ready to answer your questions and help you get the information you are looking for.
We are a top Realtor duo in Tucson, AZ since 2002. Read our client testimonials. Give us a call. We look forward to making your home buying or selling a home an enjoyable experience for YOU!
Sign UP to receive daily HOME TRACKER UPDATES - OR - Our Monthly NEWSLETTER. And get regular updates on the Real Estate Market and events in Tucson, AZ.
Questions about the Tucson Real Estate Market or Tucson Homes for Sale? Call Us - 520 940 4541 OR complete the - CONTACT FORM - and we will get right back to you!