Easy MLS Tucson Real Estate Search
Start Your Tucson Real Estate Search by Finding the Right Real Estate Professional To Work With!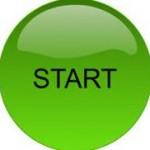 A Tucson Real Estate search should start by finding the "Right" Tucson Real Estate Agent to work with!
What is interesting to note is that Tucson home Sellers select a realtor differently than Tucson home Buyers.
When people decide to sell their home, they generally interview a number of Realtors. They want an agent that knows how to market a home, get it sold and guide them through the process.
Home buyers, often, pick their Real estate agent by sheer chance. An ad, slick website, company brand or the "old favorite" an open house. Just shake hands and "find me a home".
Start you Tucson Real Estate search the right way. Do some research, review their business and real estate qualifications. Then interview them. Make an "informed" decision.
What You May NOT Know
Most people don't know that to be a licensed realtor in Arizona you ONLY need to;
Be 18 years old
Complete a 90-hour licensing course
Pass a Real Estate School and Sate Exam
That isn't very much, is it? You can check it out at the Arizona Department of Real Estate Site!
Those skills are what many Tucson Realtors bring to one of the most important financial transactions most people make.
Both Buyers and Sellers should choose a real estate agent the same way they select other professionals. Ask questions. Review their education, experience, and specialization. If you want strong business experience and Tucson Real Estate expertise, consider OUR PROFILES.
Selecting a Realtor for your Tucson Real Estate search isn't rocket surgery. Look for someone that will keep your interests and situation in mind. Not their commission!
You'll find "top agents" will ask you questions as well. Their questions will include your home criteria, preferred locations, neighborhood considerations and school preferences. They will also cover your financial situation and lender pre-approvals.
Today, the first stop in finding a realtor for a Tucson Real Estate search is the internet.
Review the websites, Scrutinize the agents business and Tucson real estate experience. Review their client's testimonials. Check out other services they provided. Home searches, email updates, and "personal" follow up are key. Web sites will tell you only so much. So if you are not in Tucson, call and interview the agents. Skype works!
Conclusion
The bottom line is that not all Tucson realtors are alike. Getting a license to be a realtor is easy. Its the education and background of the person with the Arizona real estate license that will make the difference.
Look for a realtor you believe will work well with you and your family. One you can trust. One that will provide all the information and candid answers to your questions. Ask this question "what experience do you have in ADDITION to being a licensed Arizona realtor?" Finding the "right" Realtor will make your Tucson Real Estate search easier and less stressful.
Sign UP to receive daily HOME TRACKER UPDATES - OR - Our Monthly NEWSLETTER. And get regular updates on the Real Estate Market and events in Tucson, AZ.
Questions about the Tucson Real Estate Market or Tucson Homes for Sale? Call Us - 520 940 4541 OR complete the - CONTACT FORM - and we will get right back to you!