MLS Tucson Statistics June 2014 Housing Report
Find Tucson Statistics June 2014 Housing From Tucson MLS by Month
[quickshare]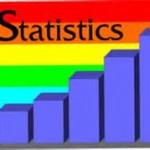 Tucson Statistics May 2014 Housing are from the Tucson MLS. The Tucson Association of Realtors operates the Tucson MLS System. Tucson Statistics June 2014 shows continued year of year improvement in the Tucson Real Estate Market. Tucson Statistics June 2014 Housing Report – January to June
| | January | February | March | April | May | June |
| --- | --- | --- | --- | --- | --- | --- |
| Unit Sales | 854 | 961 | 1,131 | 1,301 | 1,215 | 1,297 |
| $ Avg Sales | $197,262 | $196,581 | $200,479 | $197,066 | $204,561 | $211,600 |
| Active Listings-EOM | 5,477 | 5,721 | 5,705 | 5,466 | 5,394 | 5,284 |
| Avg Day On Mkt | 59 | 63 | 62 | 65 | 64 | 62 |
| % Sale to List | 97.14% | 96.94% | 96.73% | 96.96% | 96.85% | 96.54% |
Tucson Statistics June 2014 Housing Data – July to December
| | July | August | September | October | November | December |
| --- | --- | --- | --- | --- | --- | --- |
| Unit Sales | | | | | | |
| $ Avg Sales Price | | | | | | |
| Active Listings-EOM | | | | | | |
| Avg Day On Mkt | | | | | | |
| % Sale to List | | | | | | |
Tucson Statistics June 2014 show the current months data for the Tucson Real Estate market.
Check out the month to month data for 2013 and Annual Data for 2006 to 2012 to find trends in the market.
If you "really" want the home, make a "reasonable" offer. We work with our buyers to present an offer – THEY – feel good about.
Some low ball offers are getting the job done. However, fewer and fewer are. You have to ask yourself, " will I feel bad if I don't get this house?"
If the answer is no, then put in an offer you would feel is a steal and see what happens.
If the answer is yes, put in an offer you and your Realtor feel is reasonable. Hopefully the seller will as well.
We will work with you to understand how your objectives can be acheived. We will analyze the market to determine – as best we can – a price range for the home you want to buy or sell.
Moving to Tucson OR looking for the perfect Tucson winter retreat? We can help!
Questions about the Tucson Real Estate Market or Tucson Homes for Sale? Call Us 866 316 5575 OR complete the CONTACT FORM and we will get right back to you!
Check out our Tucson Real Estate Blog. Review the economic & financial information for Tucson Arizona – READ. Interested in finding a Tucson Luxury Property? How about a home in Oro Valley AZ?