Great Dining At Wildflower In Casas Adobes Plaza – A Best Tucson Restaurants Review

American Classics with European and Asian Influences On Wildflower Tucson Menu
[quickshare]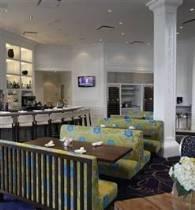 Wildflower Tucson Restaurant Reviews. Wildflower sets a higher standard for creative New American Cuisine. The Wildflower menu offers updated American classics with European and Asian influences. The menu is changes frequently to take the advantage of freshest seasonal ingredients obtainable.
Its interior décor with the years. However, the one thing that has remained steadfast is Wildflower's dining experience. From the variety of the menu to artfully shaken martinis at the bar. The food is outstanding and loyal guests return again and again.
Try In Once And You Will Return
Wildflower Tucson has been refer to "as a lasting love affair". Experience it once and Wildflower will be one of your most popular Tucson restaurants.
The Wildflower Tucson has an extensive wine list. More than 80 wines by the bottle and 25 by the glass. Wildflower's wine list gives presents choices for both the seasoned wine connoisseur and the novice. Wildflower Tucson offers guests a relaxed contemporary atmosphere. Wildflower's dining room has sunlit ceiling and inviting blue plush booths.
There is also an intimate lounge area where guests meet before sitting down to an exceptional dining experience. The covered outdoor patio has a lush, intimate climate controlled area. For winter guests, heaters ensure a warm and pleasant dining area.
The wait staff at Wildflower Tucson are welcoming and alert. No empty water glasses or bread tray.
At The Top Of The List For Tucson Dining
Wildflower is at the top of the list of Tucson restaurants. It was been named one of Tuscon's Top 5 restaurants in the 2005 and received a Tuscon Lifestyle Culinary award. Zagat Guide listed Wildflower as one of Tuscon AZ top 10 restaurants. It also earned the Wine Spectator Award of Excellence for its unique wine list in 2004.
Wildflower American Cuisine is one of Tucson restaurants that should not be missed.
Wildflower
7037 N Oracle Road –  MAP
Tucson AZ
520.219.4230
Website
Conclusion
If you are in the Oro Valley area, Wildflower is a must dining place! Great food, super service and indoor or outdoor seating. OH, the food is great!
Are you looking for a home in Oro Valley, Arizona OR other area of Tucson? We can help!
And you can find more Best Tucson Restaurants Reviews – HERE
Sign UP to receive daily HOME TRACKER UPDATES - OR - Our Monthly NEWSLETTER. And get regular updates on the Real Estate Market and events in Tucson, AZ.
Questions about the Tucson Real Estate Market or Tucson Homes for Sale? Call Us - 520 940 4541 OR complete the - CONTACT FORM - and we will get right back to you!