Is There A Best Season To Buy Property In Tucson, AZ?
What's Your Guess – Summer, Fall, Winter Or Spring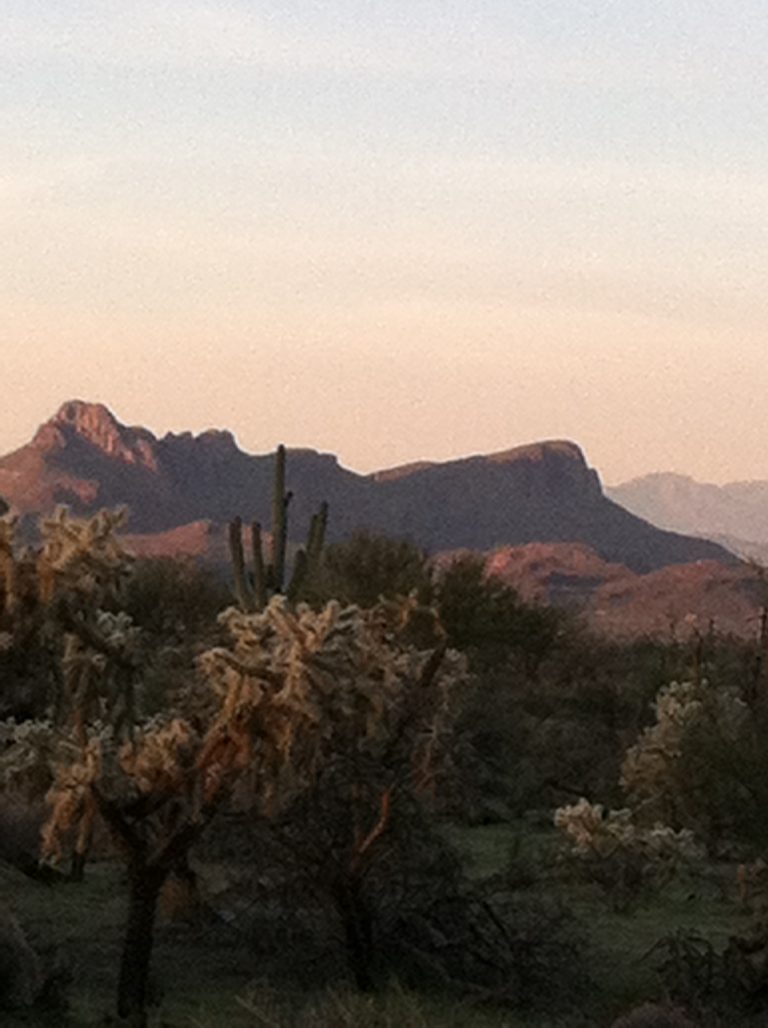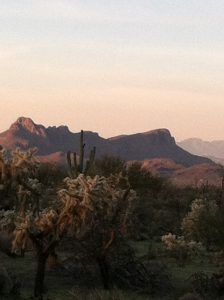 The timing of a purchase is a huge factor in the real estate world. It can affect the price and the length of the house-hunting process. In most states, people buy homes in summer. But what is the best season to buy in Tucson, AZ?
However, Arizona is known for harsh summers, so this might not be the case in this state. That's why this guide for choosing the best season to buy property in Tucson, AZ is essential for those planning to move here.
Choosing the right season will reduce the time you spend on house hunting, and make sure you move into your new home in no time.
Know your priorities
Before you pick the best season to buy property in Tucson, AZ, decide why this is the best time for you.
There are several priorities to think about when finding a home. Consider if you're looking for the cheapest option, fastest option, or the time with the highest number of active listings.
Only by knowing your priorities can you decide on the best time to start the search.
Get pre-approved
To be able to start the house-hunting process, contact your lender to get pre-approved.
Knowing exactly how much you can afford will give you a much clearer image of the Tucson housing market and help you make the selection a lot faster.
What's the best season to buy a property in Tucson, AZ?
As we mentioned, the best season to buy a home or other type of property depends on what you are looking for.
However, you should know that even though summers are the most common option, it's not like that in Arizona. Summers get really hot here, which is why this is not the time when you'll find too many homes on the market.
But, if you're looking for a bargain offer, summer might be the right time to look at the listings.
The peak of the market season is summer in most of the states. But in Arizona, the busiest time for sellers and buyers is fall, until early spring. The reason is that the summer season is when most of the buyers are out of town.
That means it is also the least competitive season, which might prove to be successful if you dig deeper and start looking for a home.
Another thing you should know is that Arizona, in general, is the seller's market. This means that there are more buyers than homes available for sale. Thus, the competition among sellers is not that harsh.
Furthermore, you should probably go for the time when there are a lot of homes available on the market, so you can find something you like. However, don't forget that the busy season means higher prices, too.
Just be sure to start the search on time, as Tucson, AZ, is one of the most popular places to buy a home in this state, so expect a lot of competition.
How to buy a home and relocate stress-free
Choosing the best season to buy property in Tucson, AZ, is just the first step of the moving process. There are several things to consider when purchasing a home here and preparing for the moving day.
Hire an agent to help you out! Real estate agents are precious in every house-hunting process.
If you're not from Tucson or need to buy a home remotely, a trustworthy real estate agent can make the process a lot easier. Knowing the local housing marketing, an experienced agent will quickly find a home that suits your family's needs, budget, and taste.
Think long-term
When making a commitment this big, you need to find a property that will be a wonderful home for a long time. That's why you should think about your long-term plans, the size of your family, etc. Also, this applies to your budget.
Don't go over a budget line, so you can afford to pay for your home over the years.
Start planning the move
Finding a home with an excellent real estate agent can happen quickly. That's why you need to be ready for the moving process.
You can do several things to find a hassle-free way to settle here and move into your dream Tucson home without any problems.
Make sure to:
hire reliable, high-quality movers that will not cause any trouble;
get rid of all the unnecessary items before you start packing;
pack systematically, organizing and labeling your boxes for a faster unpacking process;
start on time – as soon as you start house-hunting, you can start planning your moving tasks;
have a moving checklist to guide you – a list of tasks you need to finish until the moving day will help you not forget something and complete everything on time.
Consider both pros and cons of your favorite property
Remember…….No house is perfect.
You may like it a lot, but there are probably some flaws you should be aware of. Be sure to understand the things home sellers are legally required to disclose.
This way, you will know what to expect from the property, even though you might have fallen in love with it at first sight. Be realistic about this purchase, as this is one of the most significant investments for most families.
Start house hunting as soon as possible
If you've made the decision and want to move to Arizona, start the house-hunting process as soon as possible. Depending on the nature of your purchase, you can easily pick the best season to buy property in Tucson, AZ.
However, you should start the search on time to not miss some great opportunities.
The Above Article Is A Guest Post
Considering A Home In Tucson, AZ?
Are you thinking of buying a home in the greater Tucson area? Finding the right home can be a challenging process. But we can make the process much less stressful for you.
We have been Tucson Realtors since 2002. We know Tucson and the Tucson Real Estate market. As a top Realtor duo, we invest the time to understand your home buying interests and desires.
At our first meeting, we will review the current real estate market with you. Show you the market data and then walk you through the Arizona home buying process.
Why? We want you to know what to expect. And what to plan for.
Interested in new construction? We'll brief you on buying a new construction home. And what's unique about the process.
For us, you are not another real estate transaction. You are a client and, future friend. We strive to create a relationship that continues long after you move into your home. Review our profiles. Check out our backgrounds, education, and certifications.
We are here to help you "know what you need to know" to buy a home in Tucson, AZ. We provide you information on Tucson events, places to shop and restaurants. Our resources include contractors, electricians, and home services.
But most important, our professional service backgrounds mean we put you first!
Conclusion
Thank you for visiting www.premiertucsonhomes.com! It's one of the top real estate websites in Tucson. Our clients tell us that.
Our website provides information on communities and neighborhoods in the greater Tucson area. Want more? Give us a call – 520-940-4541. We are ready to answer your questions and help you get the information you are looking for.
We are a top Realtor duo in Tucson, AZ since 2002. Read our client testimonials. Give us a call. We look forward to making your home buying or selling experience enjoyable YOU!
Sign UP to receive daily HOME TRACKER UPDATES - OR - Our Monthly NEWSLETTER. And get regular updates on the Real Estate Market and events in Tucson, AZ.
Questions about the Tucson Real Estate Market or Tucson Homes for Sale? Call Us - 520 940 4541 OR complete the - CONTACT FORM - and we will get right back to you!