Sellers Are Legally Required To Disclose This Information

When In Doubt Put It In The SPDS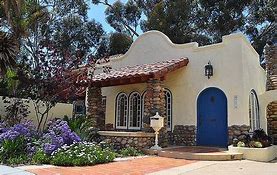 When selling a product, whatever it may be, sellers don't like to talk about its flaws. A great salesperson knows how to present their product in the best light, highlight its advantages, and make it seem flawless.
However, if something significant is wrong with it, letting a potential buyer know is the right thing to do.
When it comes to selling homes, you do not have much choice.
It is the home seller's obligation to disclose certain information about the house, even if the buyer does not ask for it.
Failing to disclose specific facts about your property can cause serious legal issues. Here are six things home sellers are legally required to disclose.
What is a disclosure statement?
If there are any known issues that affect the home's quality, buyers must be informed on time. A disclosure statement should reveal any defects or issues a home currently has. If you plan on selling a home in Arizona, this part of the process may not be your favorite, but it's certainly necessary.
Thinking that the buyer won't notice the flaws just because the property is in one of Arizona's most prominent places buyers love is the wrong mindset.
The easiest way to disclose all relevant details and make sure you don't leave out anything important is to fill out a disclosure form drafted under the law.
The Arizona Association of Realtors has a standard form that facilitates the process of disclosure. The Residential Seller's Property Disclosure Statement (SPDS) is one of the first documents your agent will send you.
This is a standard part of the transaction that will help you learn what kind of information home sellers must disclose and prepare it on time. If done correctly and per Arizona law, the disclosure statement will help you avoid legal issues.
Things home sellers are legally required to disclose
As mentioned, home sellers must inform buyers about any known facts and any defects/issues affecting the property's quality. Some significant problems are not easy to notice, especially when buying a home remotely, but the law is there to protect the buyer.
Most first-time sellers will have questions regarding what must be disclosed. As laws can be confusing, some essential pieces of information may seem irrelevant. So, if you are putting your home on the market, here's what you need to have in mind.
There are six sections sellers must fill out:
Ownership and Property – This section asks about the property's ownership, location, age, occupancy, easement or use restrictions, and other general and legal information.
Building and Safety Information – This section includes questions about the house's structural integrity. It covers plumbing, heating and cooling systems, electrical and other related systems, roof problems, chimney or fireplace issues, the condition of water features such as pools and spas, the existence of pests such as termites, bed bugs, reptiles, scorpions, etc. Also, it covers information about home improvements, including un-permitted construction.
Utilities – This section is dedicated to the provided utilities. It contains information about the property's electricity provider, water services, fire services, trash collection, Internet, cable, etc.
Environmental Information – This section includes a variety of environmental information. The home seller must reveal any known problems relating to drainage, erosion, soil settlement, odors, asbestos, lead-based paint, and mold. In this section, you should mention any issues with landfills, traffic, noise from nearby airports or highways, and toxic waste disposal near the property.
Sewer/Waste Water Treatment – This section of the SPDS covers questions about the property's sewer system or wastewater treatment system. Sellers must disclose if the sewer system has undergone any repairs, as well as information regarding the latest inspection done on the system.
Other Conditions and Factors – The final category covers all other things home sellers are legally required to disclose. This section is dedicated to any additional necessary information concerning the property that doesn't belong in the previous sections that might affect the home's value or its use.
What Else?
Apart from these property disclosures, additional disclosures may be required. If the home you are selling was built before 1978, federal law requires you to disclose all information regarding the use of lead-based paint and provide any lead paint inspections or reports.
In Arizona, home purchase contracts include the Comprehensive Loss Underwriting Exchange report (CLUE) that contains the last five years of insurance claims or less if the seller has owned the home for less than five years.
Things home sellers do not have to disclose
One of the things sellers do not need to disclose is if there has been a death in the home, regardless of the cause of death.
Also, home sellers do not need to disclose if any of the home's previous residents have or have been exposed to diseases that cannot be transmitted through common occupancy.
What if you fail to disclose any of the things home sellers are legally required to disclose?
Tricking an inexperienced home buyer to get your home sold as fast as possible may seem easy, but it's not worth the risk. In some cases, sellers fail to disclose potentially material facts unintentionally.
Whatever the reason, if you violate the disclosure requirements, misrepresent any crucial information, or in any way mislead the buyer, they could sue you. If the court rules in the buyer's favor, damages can involve a large amount of money or the contract's voiding.
All things considered, it is best to keep it honest and professional. The last thing you want is to put yourself in legal jeopardy during a real estate transaction. When in doubt, it is better to disclose than to withhold information.
In case you have any questions regarding your legal obligations, always consult a reliable real estate agent or attorney.
The Above Article Is A Guest Post
Conclusion
Thank you for visiting www.premiertucsonhomes.com! It's one of the top real estate websites in Tucson. Our clients say that, not us.
Our website provides information on communities and neighborhoods in the greater Tucson area. Want more? Give us a call – 520-940-4541. We are ready to answer your questions and help you get the information you are looking for.
We are a top Realtor duo in Tucson, AZ since 2002. Read our client testimonials. Give us a call. We look forward to making your home buying or selling a home an enjoyable experience for YOU!
Sign UP to receive daily HOME TRACKER UPDATES - OR - Our Monthly NEWSLETTER. And get regular updates on the Real Estate Market and events in Tucson, AZ.
Questions about the Tucson Real Estate Market or Tucson Homes for Sale? Call Us - 520 940 4541 OR complete the - CONTACT FORM - and we will get right back to you!