Tips For A Successful Home Marketing Strategy
Five Key Steps To Get Homes Sold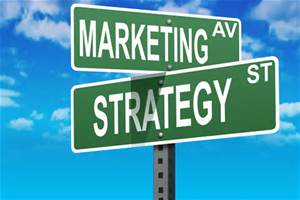 A home marketing strategy needs to showcase a home in its own unique way. Each home is different some way and each marketing campaign needs to be different as well.
Each local real estate market is changing daily. Homes get sold. Homes come on the market. Prices get reduced. Each local Tucson real estate marketplace is changing. Changing every day!
Also, the mortgage market is changing. New regulations, changing interest rates and buyer credit scores.
The marketing strategy you create with your Realtor needs updating on a regular basis. Every 4 to 5 weeks to reflect the "new" current market.
Today's real estate market demands a flexible marketing strategy. As new listings appear in the Tucson MLS, the market changes. And so should your marketing campaign.
The standard "MO" for agents is to send an email blast announcing the new listing. It highlights the homes features, location and listing price.
A lock box with a key inside will be place on the front door lets Realtors show the home to their buyers. And flyers on the "For Sale" sign let "passer byes" get information.
Open houses scheduled. And then wait for an offer.
Unfortunately, that doesn't get the job done in today's social media marketing world.
The internet provides marketing channels that can reach out to targeted markets. And international locations. The internet is the most important marketing channel in Real Estate — today!
5 Steps To A Successful Home Marketing Campaign
First, getting he home ready to show. This may include making some cosmetic changes or repairs to be competitive in the local real estate marketing effort. This will also include staging the home for showing and open houses.
Second, setting the Fair Market Value. This includes reviewing recent home sales in the local neighborhood, comparing those home to yours, understanding your timing for the sale and other considerations you will be making.
Third, executing the marketing strategy developed for your home. This includes getting photos and writing a compelling description of the home and features.
Listing the home in the Multiple Listing Service (MLS), email marketing campaigns, internet portals and agent website portals. This also includes knowing when your homes is priced too high.
Forth, reviewing offers with the homeowner. All offers are not alike. Some terms will meet your objectives. Others will not.
It is important that your realtor review the offer with you. In detail. You need to understand if there are terms that are not in your best interest. If there are, write a counter offer to change them.
Fifth, upon acceptance of a contract your Realtor will coordinate any home inspections. And should repairs be requested they will review the BINSR with you. In detail.
BTW – BINSR stands for Buyers Inspection Notice and Seller Response. More on this right HERE.
There may be any number of issues or decisions that may be needed during this overall process. Your Realtor should be leading the process on your behalf and providing advise on what needs to be done by when.
Open Houses
Holding an open house is becoming less popular in many markets. It is a good way to get immediate feedback on the home and how it shows, if the visitor is willing to make comments.
Again, internet marketing tools make it easy to know when a home showing occurred. This allows the listing agent to send a survey to the showing agent for comments. The feedback tends to be direct and to the point. Price to high, buyer didn't like " ", and so on.
Whether you want to hold open houses for your home is up to you, the seller. Talk it over with your Realtor and decide what is best for you.
Thinking About Selling Your Home In The Greater Tucson Area?
Selling a home requires more than listing it in the Tucson MLS system. It's about marketing. Marketing through multiple online channels.
To no one's surprise, 80% of home buyers start their search on the internet. Homes must be visible on multiple internet channels. The more visible a home is, the faster it will sell.
And the photos on the MLS make a BIG difference. You can spend lots of money on home staging, but if the photos aren't great it doesn't matter. Staging and stunning photos make it all come together.
We use multiple online marketing channels to showcase your home. We will build a stand-alone website built to show your home. Our marketing program targets key cities in the U. S. based on the season.
For luxury listings, our drone service provides video of your home and neighborhood. This video along with professional photos helps the online buyer see and feel your home. Their "new" home.
To learn more about how we can help you sell your Tucson home, call us – 520-940-4541 – to arrange a meeting. We will visit your home and prepare a comparative market analysis.
Then we will meet with you to review our analysis. We will go over our Comparative Market Analysis for your home in detail. And the review our marketing program to "get your home sold!"
Conclusion
Thank you for visiting www.premiertucsonhomes.com! It's one of the top real estate websites in Tucson. Our clients say that, not us.
Our website provides information on communities and neighborhoods in the greater Tucson area. Want more? Give us a call – 520-940-4541. We are ready to answer your questions and help you get the information you are looking for.
Considering selling your home in Tucson AZ? We would welcome the opportunity to discuss how our experience and background would be of service and value. Give us a call at 866 316 5575 or submit a request for a Comparative Market Analysis (CMA) and we will get right back to you.
We are a top Realtor duo in Tucson, AZ since 2002. Read our client testimonials. Give us a call. We look forward to making your home buying or selling a home an enjoyable experience for YOU!
Sign UP to receive daily HOME TRACKER UPDATES - OR - Our Monthly NEWSLETTER. And get regular updates on the Real Estate Market and events in Tucson, AZ.
Questions about the Tucson Real Estate Market or Tucson Homes for Sale? Call Us - 520 940 4541 OR complete the - CONTACT FORM - and we will get right back to you!