27 Tips On Home Staging & Pre-Sale Upgrades

Prepare Your Home For Sale With These Tucson Home Staging & Upgrade Tips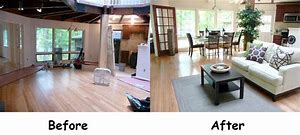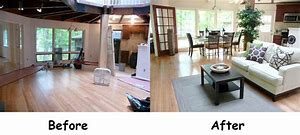 Home Staging & Upgrade Projects – A key step in getting a Tucson Home SOLD!
Staging a home for sale will help it compete in the Tucson Real Estate marketplace. And taking on a few home improvement projects will add value.
A home needs to be "presented" to Buyers. Buyers need to "see" themselves in the home. Staging a home helps the Buyer "feel" at home. In their "new" home.
Home staging does that! There are a lot of Tucson homes for sale. Make yours stand out by staging it to sell. Tucson home staging will help sell your home faster.
Oh, but don't forget about the pricing. The right listing price is critical. Wrong price – no showings – no buyers – NO SALE.
With the right price and home staging it will show better than the competition. More Showings – More Buyers – SOLD!
Kim has passed the Accredited Home Staging training. And she has experience in home staging. Review Tucson Realtors Ben & Kim's Profiles.
Tips On Tucson Home Staging For Tucson Home Sellers
Home staging also means repairing and cleaning your property.

As buyers approach your property the first time, impressions are formed quickly.
Paint house – this can do more for sales appeal than any other factor.
Yard – Remove all toys, garbage, garden tools and other items from view.
Mow lawn and keep edged.
Close garage doors.
Put colorful flowers in front of house.
Want to do more?
Often, while waiting to be let in, the first thing a buyer looks at the front door.
Put new paint on the front door.
Buy a new door mat.
Buyers take a close look at the basement of a home. They will look for bad wiring, leaky pipes and signs of decay.
Clean out basement and dispose of everything you are not going to move.
Ensure that there is plenty of lighting.
Sweep or vacuum floor.
Stack items neatly against walls.
Home staging the kitchen is often the most important room in the house.
Put a vase of fresh flowers on the table.
Replace curtains or clean existing ones.
Remove appliances from counters.
Create a pleasant fragrance in the kitchen (i.e. vanilla, cinnamon).
It is important that bathrooms are clean, bright and smell fresh.
Install a new shower curtain and replace worn throw rugs.
Polish all fixtures.
Open windows.
Hang bright, fresh towels.
Remove stains from toilets and bathtubs.
Use air freshener.
Display colorful soaps.
Want to do more?
Staging the living room
Clean out the fireplace and place logs in it.
Polish all woodwork.
Put big furniture in storage so rooms are not cluttered or crowded.
Want to do more?
And to get a higher appraisal on your home consider these home appraisal tips.
Thinking About Selling Your Home In The Greater Tucson Area?
Selling a home requires more than listing it in the Tucson MLS system. It's about marketing. Marketing through multiple online channels.
To no one's surprise, 80% of home buyers start their search on the internet. Homes must be visible on multiple internet channels. The more visible a home is, the faster it will sell.
And the photos on the mls make a difference. You can spend lots of money on home staging. But if that effort isn't correctly show in the MLS photos, you are not getting the full benefit.
We use multiple online marketing channels to showcase your home. We will build a stand-alone website built to show your home. Our marketing program targets key cities in the U. S. based on the season.
For luxury listings, our drone service provides video of your home and neighborhood. This video along with professional photos help the online buyer see and feel your home. Their "new" home.
To learn more about how we can help you sell your Tucson home, call us – 520-940-4541 – to arrange a meeting. We will visit your home and prepare a comparative market analysis.
Then we will meet with you to review our analysis. We will go over our Comparative Market Analysis for your home in detail. And the review our marketing program to "get your home sold!"
Conclusion
Thank you for visiting www.premiertucsonhomes.com! It's one of the top real estate websites in Tucson. Our clients say that, not us.
Our website provides information on communities and neighborhoods in the greater Tucson area. Want more? Give us a call – 520-940-4541. We are ready to answer your questions and help you get the information you are looking for.
We are a top Realtor duo in Tucson, AZ since 2002. Read our client testimonials. Give us a call. We look forward to making your home buying or selling a home an enjoyable experience for YOU!
Sign UP to receive daily HOME TRACKER UPDATES - OR - Our Monthly NEWSLETTER. And get regular updates on the Real Estate Market and events in Tucson, AZ.
Questions about the Tucson Real Estate Market or Tucson Homes for Sale? Call Us - 520 940 4541 OR complete the - CONTACT FORM - and we will get right back to you!